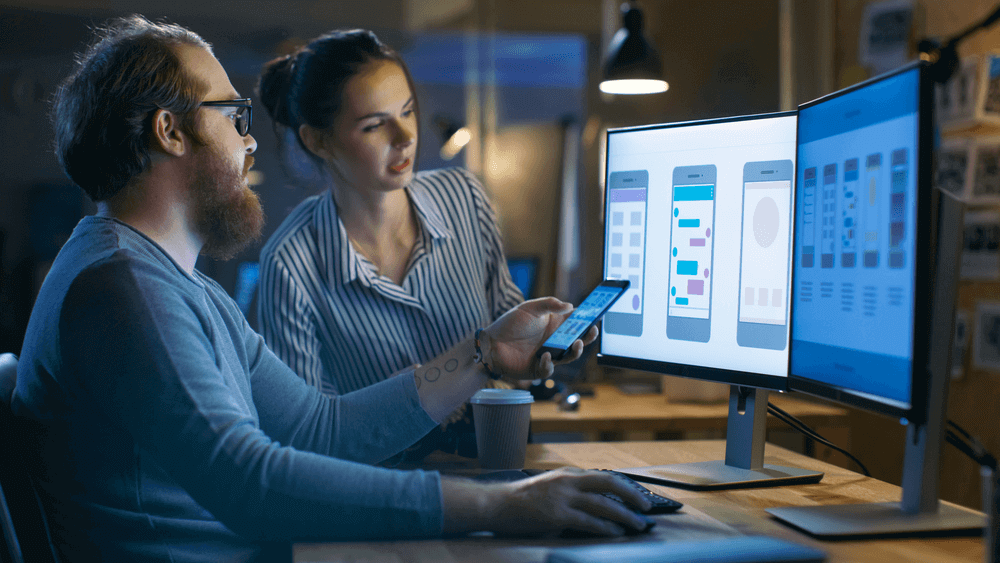 Survey the Key Factors of Mobile Application Development Cost
By
Mobile app industry is sprouting at a prompt speed. The range of mobile application has already expanded and through the coming years, it is going to deliver better solutions. Most companies, especially the start-ups are looking forward to develop mobile applications for their business success. The most initial question coming to minds is: "How much the mobile app development could cost?" Well, the cost hugely differs according to the requirements. The basic feature app development requires is a professional company, greater efforts, strong foundation, excellent plan execution, and an outstanding network.
Read more Interesting Articles: Digital Marketing Is Powerful, Impactful And Effective
The Cost is the prime concern of every business looking forward to develop a mobile application. Most Company Owners try to figure out whether outsourcing app development company would be cheaper or hiring an in-house team. Each development processes various different factors that collectively influence the overall mobile app development cost. Fortunately, there are several cost-effective factors that can help you estimate the cost of your application.
Read more Interesting Articles: What are the Hot Digital Marketing Trends in 2019?
Features & Functionalities
Various features and functionalities play a major role when estimating the cost of developing a mobile application. To resolve the cost factor of your app project you require to consider a set of essential characteristics that are based on the target audience, customer requirements, and moreover, the type of application your business insists on. Don't overlook the integration of the social media platform likes your business receives and most importantly the security features. Each additional feature will in the most possible way increase the cost. So, be very particular about the feature, function, or facility to be infused into the app.
Read more Interesting Articles:  How to Promote your Website with Social Media
Array of Screens
To come up with a creative application, you can add up multiple screens into the app.  Depending on your company, you might need to add various features. Make sure that the mobile app development company adds more screens and incorporate more UI/UX. This will help your customers navigate through your responsive mobile app with ease and in different ways. Eventually, this will increase the end cost since you are adding more screens, the number of hours involved in the process, and the efforts the professional app developers will have to put in. Therefore, be very precise about what functions you want to be there on your application screen.
Mobile App Development Team
One of the most important factors to consider while developing an app is the team of expert mobile app developers that will get you the overall estimated cost of your business application. Search out a reliable app development company that can offer you the best solutions. Detailed analysis is very important before given the company your app contract. Companies that are having an internal team of well-educated, talented and experienced developers will save a lot in your pocket. Let's make it easy! Hire a company that owns an expert project manager, a team of developers to manage the fieldwork, a UI/UX designer, and moreover, a quality analyst.
Read more Interesting Articles: 5 Advanced SEO Tips That Work Like Magic
Mobile Platform
Operating System is the backbone of any Smartphone and Device. So, before starting with the project, find out the best platform for your business that can increase the probable success rate of your business mobile app. The question here arises is whether you should start developing an iOS app, or Android app.  In this concern, the version of the app you should use is another aspect of establishing the cost of app development. Following examples, Apple iOS system backs version 9, 10, and 11; and Android OS chains Jelly Bean, KitKat, Lollipop, Marshmallow, following the current version Nougat. So, which platform will be accurate for your app?
Read more Interesting Articles:  How Social Media Helps in Business Marketing?
Security of the App
Hacking and Cyber Attacks are the most common issues in today's modern mobile app industry. As a result, app security has to be the key matter of priority.  Users are very intelligent. They can now easily weigh up the app development from this specific perspective. They prefer to use applications that can keep their data secure and safe. Since you are the owner, it is your prime responsibility to keep your user's data and information confidential and secure. Once you break the trust, regaining the confidence will be impossible.
Read more Interesting Articles: WooCommerce Multi-Vendor Plugins – Best Plugins
Maintenance & Updates
This is another big thing to take care of once you are done with the mobile application development project. Review your application precisely before launching it publically. Each test of yours will get you one or another occurring. Navigators have the tendency to present various types of errors in everything they review. Therefore, be very particular and regular. Keep on updating your application on a regular basis.
Read more Interesting Articles: Web Design Mistakes to Avoid for Gaining Phenomenal Success and Engaging Instagram Traffic
Licensing and Copyright
The License and Copyright must be taken care of. Many people have the propensity to copy others. You can avoid any such issue just by requesting the copyright of your application. Yes, definitely! This would add a little more to your overall cost. But, do it to be more secure. Also, get your application a valid license before launching it publically. Again, registration of your app on any app store will cost you some amount.
Native Apps or Hybrid Apps
Native Apps and Hybrid Apps – these are the two types of mobile apps that determine the overall cost of app development. Native mobile apps are the standard ones. They provide various features and are the best when it comes to performance. When we talk about the hybrid mobile apps, they run on multiple platforms. Less time and efforts are required to develop them. Moreover, they are the most affordable app development solutions if compared with the native apps.
Read more Interesting Articles: Top 8 Email Marketing Tips to Boost Business Sales
Which type of application will be perfect for you depends on your business requirements. Consider the pros and cons of both before making your final choice.
Testing
Testing is an equally important element to determine the cost. Before inaugurating your app extensive testing is essentially important. Regular testing will make your final trial far better than the first one. Perform repetitive testing to accomplish desired results. The external feedbacks will help you make possible changes at the right time. Also here! Evade cost to experience the success of your mobile application.
Read more Interesting Articles: The Logo Design Mistakes that will kill your business in front of your eyes
Conclusion
You might be now aware of the different essential factors that can help you formulate the overall cost of your mobile app project. Consider them before starting your project. You can either contract with an app development company or hire individual developers. A Professional Mobile app development team should be there to help you choose the right platform for your company's app. So, be particular before hiring. The team you will have to work with should be having the expertise and experience