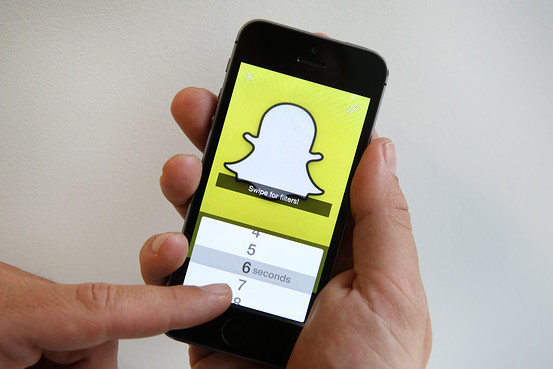 Recover Deleted Snapchat Snaps
Recover Deleted Snapchat Memories (Snaps)
Snapchat is so hot that almost everyone uses it to send snaps from person to person privately or share funny shot photos & videos in public. This fancy app allows users to set time to show the story between 1 to 10 seconds, not providing any way to save the received snaps.
The time passes and the photos will get expired. However, it does not mean the pictures are deleted completely. You can recover Snapchat photos and videos with recovery tools.
Besides, if you deleted your photos after uploading to Snapchat, the methods in this page can also help you get them back from iPhone, iPad, and Android.
How Does Snapchat Work
Snapchat, as many seasoned snappers already know, is a popular app that allows sending quick photos and videos, with a "self-destruct" feature. Unlike its competitor Instagram, Snapchat users can set a 1-10 seconds limit, within the time limit, recipients can view the photos and videos. Once it times out, the sent items would be automatically deleted by Snapchat.
Can You Recover Deleted Snapchats
In a previous post, we discussed Instagram deleted photos recovery for Android, it mentions the possibility to recover the images posted on some online chatting apps. Similarly, the deleted Snapchat history and story can also be retrieved in certain cases.
As posted photos and videos are taken by your phone camera, generally speaking, you stored them while uploading on Snapchat and sending to your friends, which are later erased by Snapchat. For example, if you're using Snapchat on Android, you're very likely to restore old snaps in a folder with .nomedia extension.
Important: a word, due to the original purpose of developing Snapchat, you cannot keep track of the deleted photos or videos on the app itself. They're gone for good unless you posted or sent Snapchat snaps photos and videos and uploaded from your phone camera, gallery and picture album.
Even Though It's Worth A Try
Just like you can see private Snapchat Stories with a viewer, you can also recover your deleted snaps very easily. To recover deleted Snapchat snaps on Android phone and iPhone, a piece of data recovery software should help. But we can hardly guarantee that the way of Snapchat data recovery we provided is 100% working because the nature of Snapchat proves that it clears the chatting messages, photos, and videos very immediately, the deleted contents may lose permanently once the temporary files were overwritten by new Snapchat data. That is to say, as long as the Snapchat temporary files exist, you can hopefully get back the deleted files on Snapchat
Snapchat data recovery for Android
EaseUS MobiSaver for Android is designed to recover lost, deleted messages, contacts, photos, videos, call history, SMS on all Android devices. If you're about to recover Snaps from Android phones like Samsung, Sony, Huawei, Nexus, Motorola, etc, just use the best Android data recovery tool to give it a shot. Hope you'll see the disappeared photos and videos again.
Learn from the detailed guide about how to use EaseUS MobiSaver for Android to recover deleted Snapchats.
Snapchat data recovery for iOS
EaseUS MobiSaver for iOS works perfectly on all iPhone series. The number of iOS Snapchat users is quite large, and some snappers have tried the software with satisfied results. On iPhone memory storage, there is no .nomedia folder that supposed to hold the Snapchat temporary files, so iOS data recovery software provides the last chance to recover deleted Snapchat files.
Learn from the detailed guide about how to use EaseUS MobiSaver to recover deleted Snapchats.