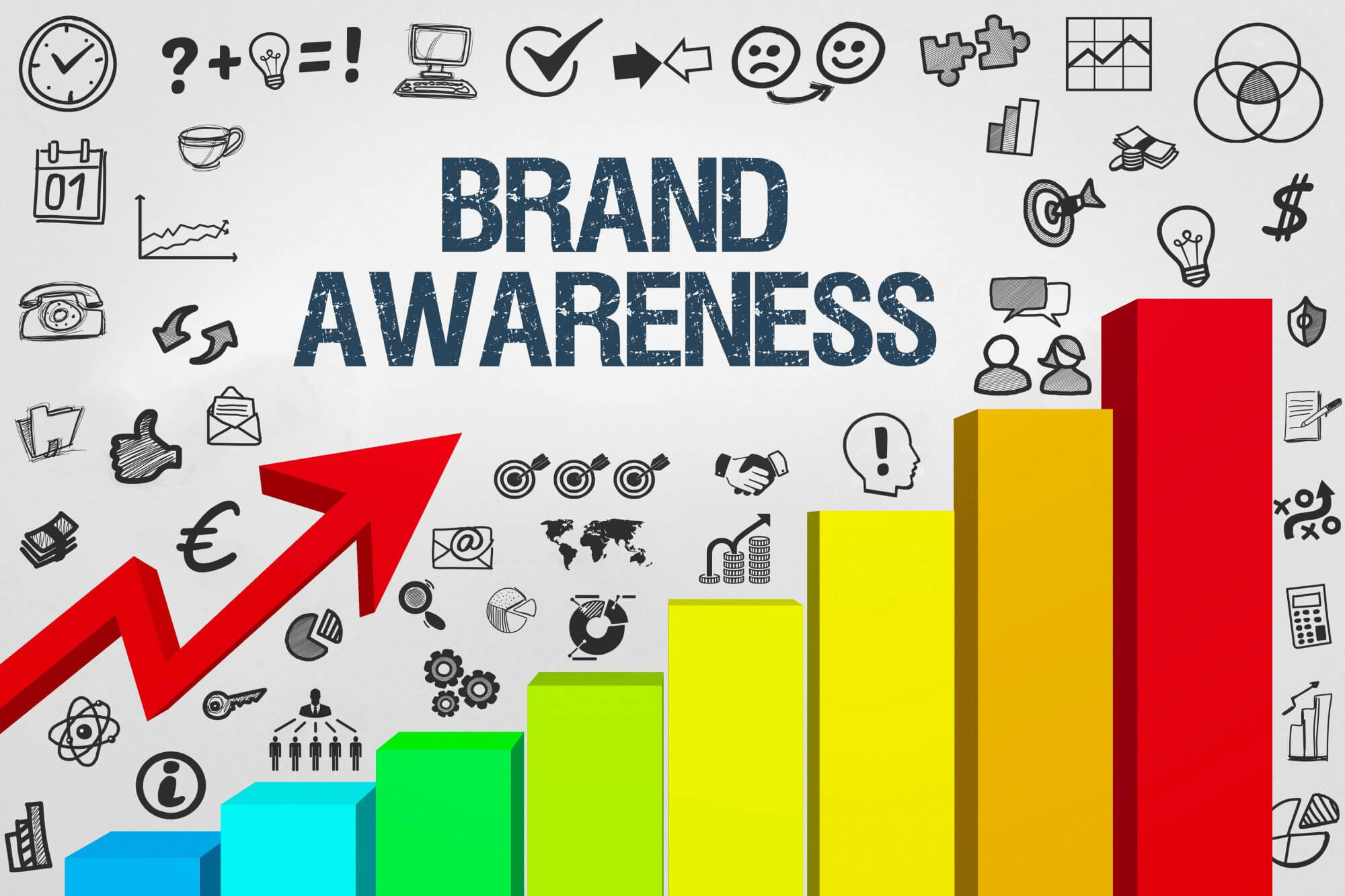 4 Tried and Tested Ways to Promote Brand Awareness
As a small (or even midsize) business owner, you know that promoting brand awareness is essential to your success. It's not enough to just create a great product or service – you also need to let people know about it! In the following paragraphs, we will have a look into several different ways that you can promote brand awareness for your small business. We'll focus on using social media platforms, especially for video content. But before we get started, let's take a quick look at the benefits of video marketing:
Video Can Boost Conversions and Sales
You can use video to increase the conversion rate on your website. In fact, one study showed that adding a product video to your website can increase conversions by up to 80%. It's true that the vast majority of consumers admit that their decision to purchase something, like an app, was directly influenced by a video that the brand promoted. So make sure you're creating entertaining but informative video content for every marketing campaign you plan. It's an essential ingredient.
Video Builds Trust
When you use video, you're building trust with your audience. People are far more likely to purchase a product or service from brands that they trust. And one of the most solid ways to build trust is by creating videos that show your human side. Share your company story, highlight your team members, and give your viewers a behind-the-scenes look at what is involved in creating your product or service. The more transparent you are, the more likely people are to trust you – and to do business with you. The more viewers get to see your personality, the more they'll like you, and the more they'll trust you when you recommend something. It's as simple as that.
Video is Far More Engaging Than Words or Still Images
Video is the most engaging form of content out there. It's more likely to hold people's attention than text or even images. And that means it's more likely to lead to conversions. If you want people to take action, whether that's subscribing to your email list or purchasing your product, then you need to create videos that grab their attention and don't let go.
Also, it may go without saying that you need to make sure that your content is of high quality. No one will care about a poorly-lit, low-resolution video. You don't necessarily need to invest thousands of dollars into pro-level equipment, but you do need to make an effort to produce content that is pleasing to the eyes and ears. Along with clear video and audio, we'd also suggest finding a way to use copyright-free music (AKA non-copyrighted music) or royalty-free music in your videos. Quality royalty-free background music gives your video content a professional feel, and it's one of those things that can make a big difference. If you're looking for a stock music site to license music tracks, look no further than sites like Soundstripe or Premium Beat. These sites give you unlimited access to new music tracks and even SFX (sound effects) for you to use in any number of media projects.
Now that we've looked at some of the benefits of video marketing, let's dive into our four tried-and-tested ways to promote brand awareness through video:
Take a Multi-Platform Approach
You can't just post YouTube videos and call it a day. You need to take a multi-platform approach if you want to reach the widest possible audience. Post your videos on all of the major social media platforms, including Facebook, Instagram, Twitter, and TikTok. And don't forget about Snapchat or even LinkedIn. If you're not sure where your target audience is hanging out, then post your videos on as many platforms as possible. You can always make adjustments to your strategy later on based on the analytics.
But it's often not enough to just post your videos – you also need to promote them! Make sure you're sharing your videos across all of your social media channels and that you're using engaging headlines and descriptions. You may also choose to consider running paid ads on social media to promote your videos.
Post Consistently and Regularly
If it is your goal to build a loyal following, then you need to post consistently and regularly. That does not necessarily mean that you need to post a new video every day – but you should have the aim for a minimum of one or two a week. And if you can manage it, posting daily videos is even better. The key here is to be as consistent as possible so that your audience knows when to expect new content from you.
If you're just getting started, then try to post one video per week for the first month or two. Once you've built up something of a following, you can start posting more frequently. Just make sure you don't burn yourself out in the process. Set realistic goals, see how they work out, and go from there.
Offer Rewards and Giveaways
It comes as no shock that people love getting free stuff, so offering rewards and giveaways is a great way to promote your videos and grow your following. You can give away products, gift cards, or even experiences (like a behind-the-scenes tour of your business). Just make sure that the prize offered is something that your target audience would actually want.
You can promote your giveaway across all of your social media channels, as well as on your website and blog. And don't forget to include a call-to-action for your videos! Tell viewers what they need to do to enter the giveaway, and make it as easy as possible for them to take action. The easier you make it for them, the more likely people are to enter.
Respond to Feedback
Finally, don't forget to respond to feedback and comments. This is a great way to connect with your audience and show that you're listening to them. If someone leaves a positive comment, take the time to thank them. And if someone leaves a negative comment, try to address their concerns promptly and publicly. The key is to be respectful and professional at all times.
Of course, you can't please everyone all the time. And there will always be haters and trolls out there. Just remember that it's not worth getting into an argument with someone online – it's not worth your time or energy. The best thing you can do is ignore the negativity and focus on connecting with the people who support you.
The Bottom Line
There you have it – four tried-and-tested ways to promote brand awareness through video. Just remember that consistency is key and that you need to be strategic about where you post your videos. And don't forget to respond to feedback and comments! If you can follow these tips with a little effort, you'll be on the right track to building solid brand awareness for yourself and your company.