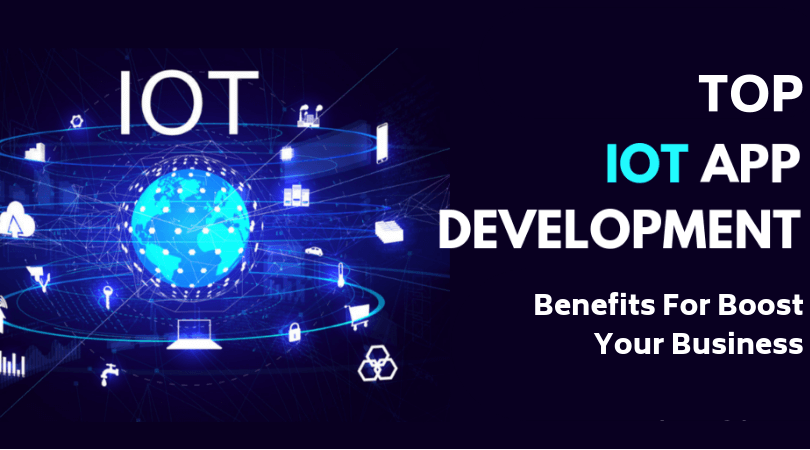 Mobile App Development and IoT- Right Blend to Boost Your Business
IoT has now come a long way from merely being a concept. The mobile app development technology has already attained maturity and acceptance among businesses. Smartphones have turned into the first computing screen for people from all walks of life.  They unitedly make a big difference in the world.
Mobile app development and IoT can go hand-in-hand. The reason is simple: Mobiles are small handheld computers that can be used to access a number of IoT devices. As we know, our mobiles are no more feature-mobiles only, but they are now smart mobiles equipped with up 10 sensors. They can sense a lot of things, such as device-location, device-orientation, and light conditions. Also, new functionalities can be devised by smartly combining these sensors. These sensors collectively capture a huge amount of structured and unstructured data, from pictures or videos as shown on Stormotion to GPS or acceleration data. These data can be used to keep on improving an app.
Modern mobiles are also playing an additional role by having support for wearables devices like Android Wear or Apple Watch. These mobiles work as the brain of wearable devices by providing storage and communication capabilities. Many mobiles are already coming with the near field communication (NFC) support. With NFC, a device can function not only as a sensor but as an actuator triggering actions or controlling other devices, like a TV or car.
With smartphones, people are able to control IoT connected setups without depending on other devices. Their very own devices, smartphones can control IoT setups on the move by using fingertips. All they will need to be mobile apps. This gives the boost to IoT mobile application development.
There is certainly no hype in saying that IoT is now all set to make a big impact on the future of mobile app development, particularly for businesses. Here we have mentioned 8 key factors helping in understanding how mobile apps will be revolutionized by the IoT technology:
Personalizing the app experience
Feature-Rich mobile app development is one that carries two mainstays: customized response and personalized experience. It has always been difficult to come up with an app that lives up to these factors as the typical app development has certain limitations. But IoT can make mobile apps more user-friendly and smarter. It can make a mobile app more effective.
Many businesses, for example, depend on the user-behavior data to plan their marketing, promotion, and sales campaigns accordingly. For them, IoT devices can gather the desired data-sets. With the right IoT app solution for a mobile app, businesses are able to get more accurate responses in a user-centric approach.
Businesses can get IoT capabilities-enabled mobile app developed to have access to the real-time data along with locations to deliver users with more personalized app experience.
Reducing the mobile app development time
The technology of IoT is now already touching many aspects of our lives. But it can also help app developers in reducing the developing time considerably. The technology is facilitating a machine-Internet interaction that helps developers reduce efforts in creating a customized app. IoT can also assist in adding innovative and interactive features to an app and make it more advanced and result-oriented.
Improving app efficiency
Mobile platforms can thrive more when they have more connectivity choices. IoT can make a mobile platform connecting with almost every device. A customized mobile app can be turned into an effective solution to meet this requirement.
Also, a mobile app can be implemented to readily have the ability to interact with a number of connected devices. This approach enhances the IoT adaptability and increases the interest of users as well as making the app ready for the future.
Facilitating app medication 
Now custom app solutions are ready to be transformed into an IoT ready app. IoT devices and technology too are being developed with keeping mobility in the core. They have the modification ability which provides a rapid setup with a mobile app. Mobile platform based IoT solutions are highly efficient and capable of offering improved utilization of resources. IoT-based mobile app solutions are already delivering excellent performance in the manufacturing and utility sectors.
Providing simple integration
IoT-mobile apps, with the readily wearable integration capability, can provide rich-user experience and more convenience to users. User-friendly interface, easy navigation, and several other features can make apps ready for the IoT infrastructure. These IoT-mobile apps also need to have scalability and flexibility to add or remove devices in the future. Because trends in a business change time after time, the mobile app for the business should also have the ability to add or remove devices in an IoT environment.
Strengthens Data Security
Companies across different industry verticals introduce new apps to boost their processes and procedures. But these apps may also carry vulnerability to data breach and cyber attacks. They are the key target of attackers as they contain sensitive corporate data and personal information of users. Also, there are growing incidents of data being compromised.
Here, IoT can protect apps more effectively by providing an additional security layer. Users' data can be protected with the use of encryption and multiple entry points.
Making smarter developers
IoT-mobile app development isn't simple. It requires a high level of qualification and thorough knowledge in advanced computing technologies. There are few developers with these skills and, this situation has increased the cost of the development. But it will soon change as more and more developers are leaning towards IoT and learning how they can better apply it to customized mobile apps.
In the future, a whole new breed of app developers will come up with the ability to blend advanced technologies like IoT, AI, ML, AR, and VR with a mobile app.
Promoting innovation
The typical mobile app development approach isn't enough to make the IoT app realized. IoT-mobile requires connecting people, machines, and facilities with sensors and apps. When this will happen, a new mobility environment would come into existence. In this environment, users would stay connected with their devices 24/7.  Today's developers also need to take this aspect into account.
Author Bio. :- Sofia Coppola is the technical writer of Rapidsoft technologies, a prominent mobile app development company which provides Android and iPhone app development services across the globe. She loves to write othe n latest mobile trends, mobile technologies, startu, sand enterprises.