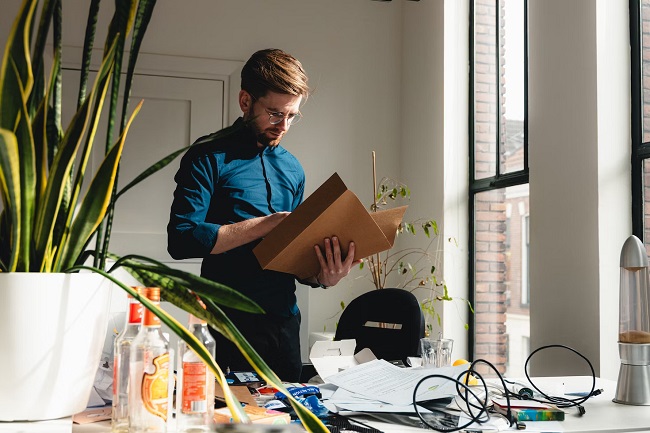 How to Develop a Technology Plan for Your Bookkeeping Company?
In the digital era of today, technology is important for the growth and effectiveness of businesses of all business sizes, including bookkeeping firms. Using the correct technological tools and strategy that can help speed up operations, improve precision, and boost satisfaction with clients. However, having an organized well technological plan designed for your bookkeeping firm's specific needs is necessary for getting the benefits.
In this post, we will look at a few key components to developing an effective tech strategy for your bookkeeping firm and show the importance of embracing technology in this industry.
Assess Your Current Technology Landscape
The very first phase in creating a technology strategy for your bookkeeping firm is to assess your current technology structure. Identify and evaluate the software programs, technology, and tools currently in use. 
According to a survey conducted by the American Institute of Certified Public Accountants (AICPA), 82% of accountants believe that technology has had a beneficial impact on their profession, illustrating the importance of selecting the right software for your company.
Identify Your Specific Needs
Each bookkeeping firm has its own set of needs and workflows. Understanding the specific needs, you have is necessary to select the best technology solutions. Consider your company's size, the number of people you carry out, and the range of services you offer. 
According to a Sleeter Group survey, 67% of startups believe that real-time financial data availability is important for their bookkeeping requirements, which makes cloud-based solutions such as practice management software for bookkeepers a good option for digital bookkeeping firms.
Consider Client Experience
It's never a good idea to assume what clients want with technology. Instead, pay attention to their viewpoint and let them know that you value it. Look at the client base you currently have. What fields of work do they hold? What kinds of tools do they utilize? Ask your clients about how they've been communicating with you as well as the technology they are currently utilizing.
Consider Your Team
When making choices about technology, keep your employees in mind as well. Your employee, after all, will be the one who will utilize this modern technology daily. Make a training schedule to ensure that everyone on the team is knowledgeable about the new technology. Additionally, you should be inclusive in your tech selection procedure to ensure that the demands of your team are taken into account while making decisions.
Embrace Cloud-Based Solutions
The business environment has been completely changed by cloud-based bookkeeping solutions, which offer better collaboration capabilities and real-time availability of financial data. According to a report by Accounting Today, 78% of accounting companies now depend on software that is cloud-based for their bookkeeping procedures, emphasizing the technology's extensive adoption.
Enhance Cybersecurity Measures
The possibility of online threats has increased along with our growing reliance on digital platforms. Sensitive client data should be protected at all costs by bookkeeping firms. Strong cybersecurity security measures must be implemented immediately as evidenced by a Keeper Security study that revealed hacks cost small firms, on average, $200,000. A strong encryption system, daily backups, and staff orientation on security measures and best practices should all be part of your technology strategy.
Invest in Accounting Software
The success and accuracy that you have in your bookkeeping procedures can be greatly improved by investing in reliable accounting software. Automation of traditional tasks, in the opinion of 67% of accountants polled by Accountancy Age, is the key advantage of utilizing accounting software. By automating standard tasks like entry of data, reconciliation, and reporting on finances, these platforms can save time and lower the possibility of human accounting mistakes.
Implement Mobile Solutions
Your bookkeeping business might get an advantage over the competition by integrating mobile technologies into your technology plan. 72% of accountants, according to a poll by AccountingWEB, think mobile apps are necessary for exceeding clients' expectations. Utilizing mobile apps to access financial data while on the go will improve communication and responsiveness between you and your clients.
Integrate Data Analytics
The bookkeeping market is going through a change thanks to data analytics, which has shown important financial developments and trends. Your business could take data-driven choices, streamline financial strategies, and provide important advisory services to clients by integrating data analysis tools into your technology plan. A PwC poll found that 61% of businesses believe data analytics are important for the ability of bookkeeping firms to compete.
Provide Client Portals
Clients can access their financial information, reports, and documents through client portals, which are safe online platforms. According to a poll conducted by Accounting Today, 77% of accounting firms believe that client portals are essential for boosting satisfaction with clients and communication. Client portals can be integrated into your information technology plan to increase openness, foster trust, and enhance client relationships.
Conclusion
A key first step in transforming to the digital age is creating a technology strategy specific to the requirements of your bookkeeping business. The correct technological solutions can improve efficiency, accuracy, and customer happiness. You can position your bookkeeping business for success in the fiercely competitive market.
It is obvious that adopting technology is no longer a choice but a must for accountancy companies given that 82% of accountants acknowledge the positive effect of technological advancements on their profession and that 67% of small businesses emphasize the need for real-time financial data availability. To take your bookkeeping business to new levels of productivity and profitability, leverage the strength of technology and develop a solid technological plan.