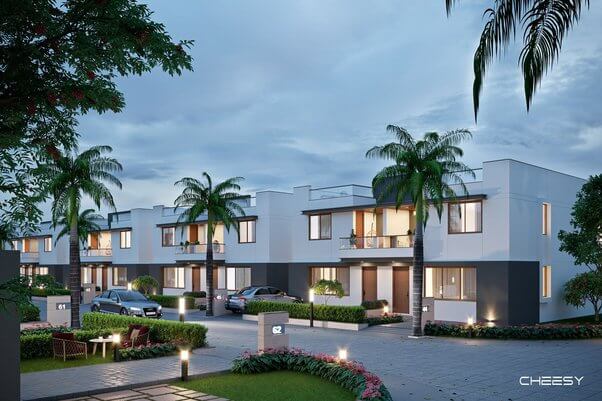 How to Choose the Right 3D Rendering Service Provider?
Are you considering outsourcing the 3D rendering requirements? Quality & professional expertise are two significant advantages of three-dimensional outsourcing modeling for your company. You might now be able to purchase high-quality models. Selecting the right business for your needs is critical to ensuring that the project is finished accurately and on schedule. Choose a company that believes in the notion of client pleasure through a unique combination of technical talents and outside-the-box ideas. However, the number of 3D visualisation firms is rapidly expanding; you can choose the finest and most dependable service provider by researching. A little investigation is worthwhile.
5 Crucial Considerations Before Choosing 3D Rendering Services Experts
As 3D rendering firms sprout up worldwide, adding to an already competitive industry, it's easy to become confused. Don't go for your money to find the local architectural visualisation firm. A little bit of research may go a long way.
Here are a few guidelines to help users make an educated choice, so your company does not lose money.
Background Investigation of High-Quality
Quality is non-negotiable or, at the very least, it should not be. Check out the rendering company's online and social media accounts to learn more about their previous and current work. High-quality renderings will contain the following:
Photorealism: Photorealism entails making the image appear realistic, complete with shadows and reflections. The 3-dimensional artist should be well-versed in physical features like the abrasion of specific rocks, the folds of distinctive textiles, and so on.
Accuracy: Object dimensions must be precise. The most negligible distortion might impair the effect or possibly lead to errors in the actual genuine product. Textured materials, such as velvet, timber, and stone must be easily identifiable in the drawing.
Details: Inexperienced 3D renderers may struggle to create good detailing. It should be an excellent resolution and well-lit so that no defects are missed. Recognize no low-poly three-dimensional objects; they are unsuitable for large-scale photos or close-ups.
Lighting Design: In the render, how many lighting components are there? Is it synthetic, natural, or a combination? Experienced 3D renderers would know just how to showcase the product's features and, if required, generate the appropriate tone for marketing.
Schedule a meeting to go over the architectural visualization firm's portfolio & ask them questions about
The time & software connector required to finish such tasks
The procedure and the information required
Whether they will be utilizing the most recent software version
Before closing a contract, remember to examine your desired demographic, whether you're looking for significant plan development initiatives or simple house remodeling.
On-Time Deadline Completion
A 3D rendering firm typically has a delivery time of 3-5 days, excluding modifications. However, remember that high-end and complicated rendering is a CPU-intensive operation that may be done by render machines or render farms. Render factories are a collection of processors which work together to compute lighting and produce a high-quality picture. This includes significant acquisition and maintenance expenditures. To accomplish your task more efficiently, use an architectural visualization provider with in-house rendering farms.
Even if a competent applicant creates your renderings, minor changes are typical. This is something that the mechanical design services rendering firm should be ready for. Most businesses perform modifications at the original cost. Providers who provide limitless revisions may fall short in terms of time & skill management. In this situation, you may wind up with a low-quality product. Efficient businesses often ensure client pleasure with only a few revisions.
An excellent 3D rendering business should have a broad perspective and provide 3D rendering services tailored to your requirements. This helps to minimize delays and additional expenses. In addition to precise rendering & animation, the organization should give house builder tools, interactive displays, virtual reality, & mobile apps.
There seems to be no set price for such operations. For example, a high-quality 3D picture render might cost anywhere from $1,200 to $6,000 – and that's just the starting point. Depending on the project, company, and region, it might be significantly higher or lower. If money is a concern, consider choosing a smaller company that can give you individualized attention. They are similarly effective in digital painting and production, ensuring that the client's project maintains flow and consistency.
The Conclusion
If you keep these five criteria in mind, you can end up having 3-dimensional rendering services which match your demands and increase your sales. This is due in part to the accessibility of complex yet cost-effective technology solutions and increased competition. Rapid industrialization, urbanization, and product development will offer the market advantage. The advantages of architectural visualization services will assist the real estate and construction industries. Visual work is considered 3D visualization. Many corporations and rendering companies provide 3D rendering services for visualizing design at various degrees of quality, and their number is multiplying. Furthermore, as the popularity of outsourcing grows, many businesses are becoming more receptive to employing third-party suppliers for business procedures. As a result, it is not surprising that many firms now provide 3D Rendering Services, making your decision more difficult.