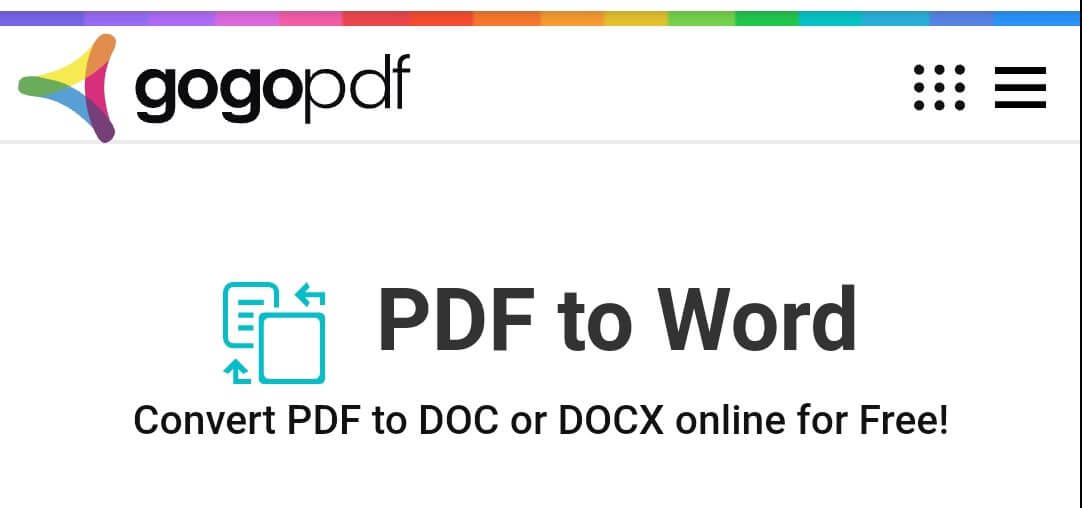 GogoPDF: A Web-based Tool That Secures Your PDF Files
Portable Document File or PDF is one of the most used file formats nowadays. You can encounter it at work and school. In the past, you cannot alter a PDF file. Since PDF is now widely used, it wouldn't be ideal if you cannot modify it. That's the reason why there are several web-based tools online that help you adjust your PDF files.
One of the many web-based tools that you can search online is the GogoPDF. It allows you to have smooth transactions in altering your file formats. It also contains features that would add up to the security of your files. Here are some features that GogoPDF offer:
Adding Watermark In Your PDF File
Whenever you post online, you cannot be sure if people will acknowledge you as the original owner. Some will try to steal it from you and make it their own. You will have no choice but to wallow in despair, or you can try to use the Add Watermark to PDF tool that GogoPDF offers. It has easy steps that you can surely follow!
As stated above, the process is straightforward. Begin with selecting the PDF file and drop it in their tool. Next is you can choose different images and characters as your watermark. You may also pick the desired position for your watermark in your PDF file. Wait for it to finish. It may take less than a minute, depending on the strength of your internet.
After that, you can now download your file and share it with your friends. If you already have the watermark, you can enjoy a more secure file. There is no need for you to worry if your files will be stolen from you.
The entire process is speedy and easy. If you use GogoPDF, you can enjoy the privilege of choosing several designs for your watermark. With this, you can brand and brag it as yours! No one would dare to steal it from you since it contains a personal trademark!
Encrypt Your PDF file
If you have observed, once there is unauthorized access to your social media account. You would automatically increase the protection of your account. Similarly, you can also experience this in your PDF file. Some might just open your files in your gadgets without your permission.
But, there is a solution for that. You can put a password to your PDF file to prevent other people from opening it. GogoPDF offers you a simple way of encrypting a password for your PDF file. The process is easy and can be done by intermediate computer users!
The first process for encrypting a password for your PDF file is to choose the document and put it in their system. Next, please input the password and make sure that it meets the requirement that GogoPDF provided. Your password must contain a mixture of both lower and upper case letters along with symbols and numbers.
If you like to send that file to specific people to access it, you can copy the link and send it to them. If the entire process is finished, you can now download your password encrypted PDF file!
Unlock Your PDF File
Almost everyone experienced the bitter effect of forgetting a password. You may just try to wonder for hours or use a tool that would alleviate this problem. Using GogoPDF, you can decrypt the password of your PDF file. The tool also assures that you will not be bothered by various steps. These are the best possible steps for your to follow:
Choose the PDF file that you wish to decrypt and drop it in their system.
GogoPDF will start to analyze and decrypt your file.
The process will take a few seconds, so just sit and wait until it's done.
You can now download and share your password encrypted PDF file!
Safe To Use
If your files contain confidential information that is not meant to be used by the general public, do not worry. GogoPDF ensures to delete your files an hour after finishing your file format alteration. GogoPDF's Privacy and Security contain this feature. With this, you don't have to worry if a hacker could penetrate the tool.
Takeaway
GogoPDF assures you the most comfortable method in adding protection to your PDF files. You do not need to be an expert in using a computer to do it. If you need more information about its other features, you can try to visit their website, and you can avail of their free trial for a limited time!