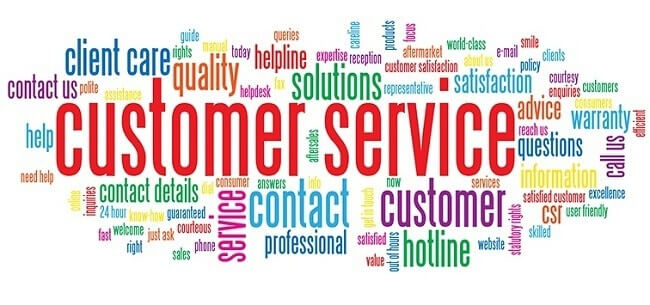 Free help desk software – The easiest way to cut down customer service expenses
Do you know that 70% of customers don't come back to you if your customer service is poor? 
Yes, you heard that right.
Apart from your product/service which retains the customers what is most important is how you treat them and handle their concerns. If you fail in the latter part then your downfall is certain. That is why you need to pay attention to the quality of the customer service regardless of your business size and shape. 
Around 60% of the total business operational cost goes into setting up call center software. It is a huge sum. However, businesses are forced to invest that much to have constant revenue generation, high customer retention rate, and great market presence. But, companies are now finding ways to cut down the high up-front investment without compromising on the quality levels. 
In that case, what if we tell you that you can set-up a customer center for almost free? 
There are some of the virtual phone number providers that offer a free app version of their help desk software. This app is available for download and helps a business to set the tangible customer-service platform without any high investment. The best part is that it still manages to cater to the diverse customer needs, resolve the queries, and retain customers for once and all. 
Here is how you can bring free help desk software into action and save tons of money – 
Set up a live-chat portal for free
If you are buying VoIP Phone Number from a trusted source then you will get the self-service portal creation support on its website. This self-service support can help a customer to answer all the basic queries easily. You can build a live chat service support for your business. Your customers will place their queries in the chat box and that chatbot will answer the queries accordingly. 
Chatbots are automated chat robots that communicate with the customers based on pre-set instructions. They are the most reliable customer-service tool in industries like e-commerce and banking. Apart from answering the customers' queries, they also help customers to navigate the website. 
The viability of this live chatbot has proven useful in almost every industry. It has managed to attain 73% customer satisfaction. By using these live-chat portals, businesses can easily resolve basic issues and eliminate the need to have a full-fledged customer-center. It also reduces the burden from your customer service team and helps you hire fewer professionals.
When you are taking any tool on board, make sure it must be accessible for all the employees. As call center software comes with cloud-based deployment, it is accessible from anywhere. Your agents can operate from remote locations without doing any added efforts. Instead of having a proper office-space, your team can operate from anywhere. This type of system accessibility enables a business to trim down operational and infrastructure costing. 
Automation of menial tasks 
Manpower is one of the most crucial aspects of every business. Businesses put so much effort, time, and money to build efficient man-army. That is why it is important businesses should utilize manpower up-to-maximum extent. However, most of the time, your manpower is involved in administrative tasks. This leads to squandering away the man-power into something which is not important or required. 
Free help desk software automates the menial tasks like call recording, call analysis, auto call transfer, and voicemail transcribing. This type of task automation enables your teammates to finish-up more workflow in less time. This further enforces the team's time and effort investments in the right direction which simply signifies that you can operate with less manpower. 
When you are setting up your customer service center with a landline number, hardware dependency is too high. This increases your upfront investment costs. However, this can reduce to zero with free help desk software. You do not need to buy some special hardware to let it function. It can easily work on any of your general data-driven devices with a microphone. That's it. Nothing else is required. With less hardware dependency, you are likely to reduce your customer service expenses. 
Nearly zero dependencies on other software
You can move forward with a single operation. Running a business demands careful management of sales & marketing, CRM, finance, and many other operations. To streamline all these operations, you need to invest in different software which further increases your investment costing. 
Today's high-end helpdesk software comes with multiple integrations. With these integrations, you can easily manage all the business-related operations from the same software. This reduces your customer service set-up expenses. 
Having responsive customer service lays the foundation for future success. Setting up free help desk software from leading VoIP service providers enables a business to get hold of world-class customer service at a low cost. So, don't wait anymore and empower your business with this on-the-house tool.