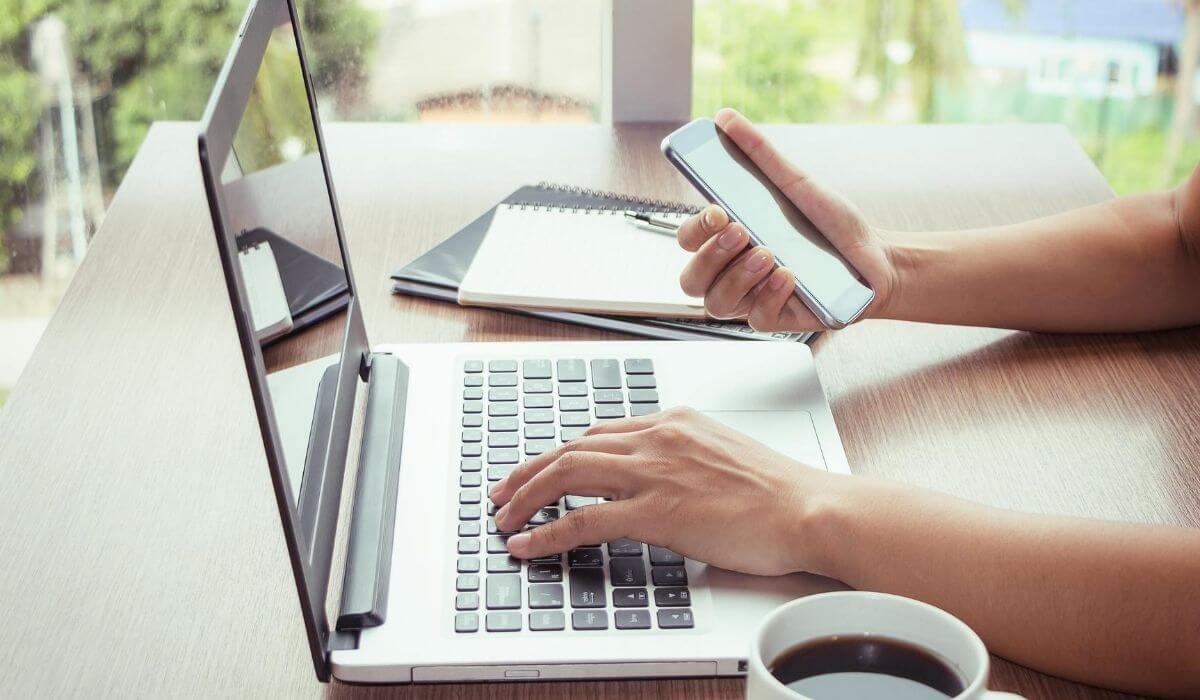 Digital Consultant: How to start?
However, it is not impossible, so if you are a marketing professional and would like to monetize your knowledge and experience, becoming a digital consultant may be a great option for you. You have doubts? In this article you will learn the keys that will help you take the first step.
What is a digital consultant?
A digital consultant is characterized by being a competent professional with experience in different areas of marketing, who helps individuals, businesses and companies to meet their objectives, using digital media to provide their services.
In other words, he is a type of professional who focuses on coordinating the digital presence of his clients.
A good digital consultant is able to:
Solve problems.

Execute creatively.

Have the responsibility and continuous drive to improve performance.
If you are a freelancer, small business owner or CEO of a company, you could become a digital consultant.
How to become a digital consultant
Being a digital consultant is an excellent professional option today, in addition to being one of the most demanded professions, it has innumerable advantages and one of them is that this work can be done remotely, even from the comfort of home or in your office.
Digital consultants can work with their own clients or do work for agencies that need the help of an experienced professional. But is a consultant born or made?
It is done, the key is choosing the right specialization when researching how to become a digital consultant.
Your experience in other jobs may help you become a digital consultant.
Here are some steps to become a consultant:
Acquire the necessary knowledge or tools.

Create and build a personal brand.

Form a work team.

Define a pricing structure.

Select the tools you are going to work with.

Build a network of relationships.

Discover the methodology with which you will be able to monetize your knowledge and get hired.
Now, when we talk about a digital consultant, we are not referring to a digital marketing specialist. These professions commonly tend to be confused, so before continuing, pay attention to the differences:
Services that a digital consultant can offer
Although they can offer different services, digital consulting is mainly focused on the efficient implementation of business strategies on digital platforms. Meet some of them.
Build a digital presence.

Improve the efficiency of business processes.

Provide advice on customer experience.

E-commerce consulting.

Information technology consulting.
Reasons why companies hire a digital consultant
Their level of professionalism is high and they are ideal for providing a wide and diverse knowledge of the sector.

They are prepared to develop and establish high-level business strategies.

They prepare the marketing roadmap for your business.

Optimize the digital presence of the brand.
Skills a Digital Consultant Must Have Today
Marketing: adding backed experience in marketing is essential. Have knowledge of social networks, email marketing, advertising, texts or other content.
Digital strategy: this skill refers to the optimization of a business through technology.
Project Management: You will need to be able to oversee large-scale strategies as well as day-to-day projects.
User interface and web design: Digital consultants can help increase website traffic by making it more user-friendly.
Social Media: Digital consultants will know how to grow audiences and engagement through organic and paid posting on various social media platforms.
While it is true that much of today's digital consulting revolves around knowledge, processes and technology; however, soft skills also play an important role, serving as a point of differentiation and positioning of a consultant.
These are the essential soft skills every consultant should have:
1. You must focus on the objectives
There can be no strategy without goals. A good consultant must draw up an action plan based on previously established objectives.
You must also have objectivity to do independent work and not make value judgments that do not contribute.
2. Being able to listen and empathize
In order to communicate with their clients, a digital consultant first needs to develop the ability to listen and show empathy towards their clients. This is key to building trust and credibility. Customers want to feel heard.
3. Communicate assertively
This skill is key to effectively communicating well with your clients in order to make a good assessment at the beginning, also to present the diagnosis and persuade at the end.
4. Work as a team
Although not depending on him. A good consultant must be able to get team work done.
5. Rely on proactivity to face difficult situations
Beyond taking charge of these situations -when they occur-, its function is to present original and decisive alternatives without raising new inconveniences.
6. Be organized
A consultant to manage the project well with all its phases, must be planned and organized with him and his consultant's time, in this way he will be able to work with several clients at the same time.
7. Leadership skills and professionalism
In addition to being decisive, you must have the initiative and lead. His role is key because he is also the one who contributes original ideas and innovations.
As you have noticed, a good digital consultant can add so much value to any company or business, but they need to have a high vocation for service, to help others and have knowledge of marketing, sales and advertising. If you're considering becoming one, you already have the foundation to start.