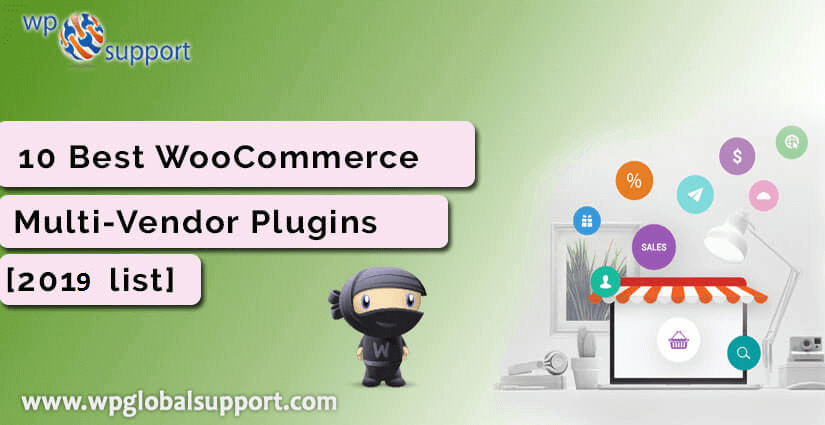 WooCommerce Multi-Vendor Plugins – Best Plugins
Development is the only way for a long-term business. For online businesses, a multi-seller plugin for WooCommerce setup stores contributes to the development. Its simple concept is to introduce variety in the product. Diversity in the products increases the number of consumers.
Read more Interesting Articles: Digital Marketing Is Powerful, Impactful And Effective
Especially with the advent of WooCommerce, life has become easy for business-interested men interested in their own eCommerce site. And to make life easier for you, we can choose multi-vendor plugins for our 5 top-WooCommerce here.
Top WooCommerce Multi-Vendor Plugins are:
A multi-vendor store can have a potential expansion of existing WooCommerce stores. Alternatively, you can think of starting a new e-commerce business by using the multi-vendor plugin for WooCommerce market. Now, here we will consider some aspects of building a successful market.
Read more Interesting Articles: What are the Hot Digital Marketing Trends in 2019?
1. WC Vendors
This is one of the best and a free multi-vendor plugin for WooCommerce, allows WC vendors to sell tangible products, virtual products, or downloads to your site to other vendors/sellers. With this plugin, your vendor receives a commission on the products you sell from your store. With a strong community in its support forum, it has been one of the top choices since 2011.
Read more Interesting Articles:  How to Promote your Website with Social Media
Price: FREE
2. Dokan
Like many others, Dokan works well with almost any topic that supports WooCommerce. With the intuitive backend, it will be easy to see and measure one between different sections, the team has taken the pain not only to ensure quality but also worked hard on improving the UI, which is Have a great add-on.
Read more Interesting Articles: 5 Advanced SEO Tips That Work Like Magic
With its features, split between light version and pro version, yes it is not old and mature but gets better every day, if we want to go by 800+ users, who have installed it till date.
Price: FREE & Premium
Read more Interesting Articles:  How Social Media Helps in Business Marketing?
3. Jigoshop
A feature-packed eCommerce plugin, Zigoshop includes various product type options for your eCommerce shop – downloadable/virtual product, convertible product, affiliate product or grouped product. It also comes with various reporting features to enable real-time insights into stock management as well as your shop's performance.
With over 10,000 active installs, the Zygosop community is very well known for its strong and reliable customer support. Even users who did not like the product, they appreciate the support!
Price: FREE
Read more Interesting Articles: Web Design Mistakes to Avoid for Gaining Phenomenal Success and Engaging Instagram Traffic
4. YITH
With 100% WPML compatibility, YITH claims a huge list of premium features that combines its effectiveness – seller holiday modules, paying commissions using bulk actions, adding or removing links to the vendor's shop in the product page, and In the category page, setting minimum commission for withdrawing commission etc.
Still, for comparatively new ones, it is soon catching on the race. With users reporting minor flaws while establishing a site with many authors, it is taking reviews seriously and cleansing glitters.
Price: FREE
5. Socio
Well, this is not listed in an official WordPress plugin list, but seeing the reviews, we can not just leave one. Sociology works exactly the way it is beneficial for users – many sellers can sell the same product, which means that the buyer can choose which product to buy from which vendor.
Apart from this, it is possible to pay parallel and chains with the ability to divide PayPal payments among the maximum 6 chapel accounts, life is easy for everyone.
Price: $39
6. Multi-Vendor Marketplace
The plugin converts your e-commerce store into fully functional many vendor markets. WordPress WooCommerce Multi-Vendor Marketplace plugin has a rating of 4.5 stars. Other features of the plugin are as follows:
The plugin allows the seller to create their own profile. And the profiles are approved by the administrator.
The vendor can see the sales and transaction records of his product on his dashboard.
Facilitates inventory management.
The administrator has the power to edit any vendor's profile.
Check out some of the other reviews and comparisons of social proof plugins for your e-commerce store.