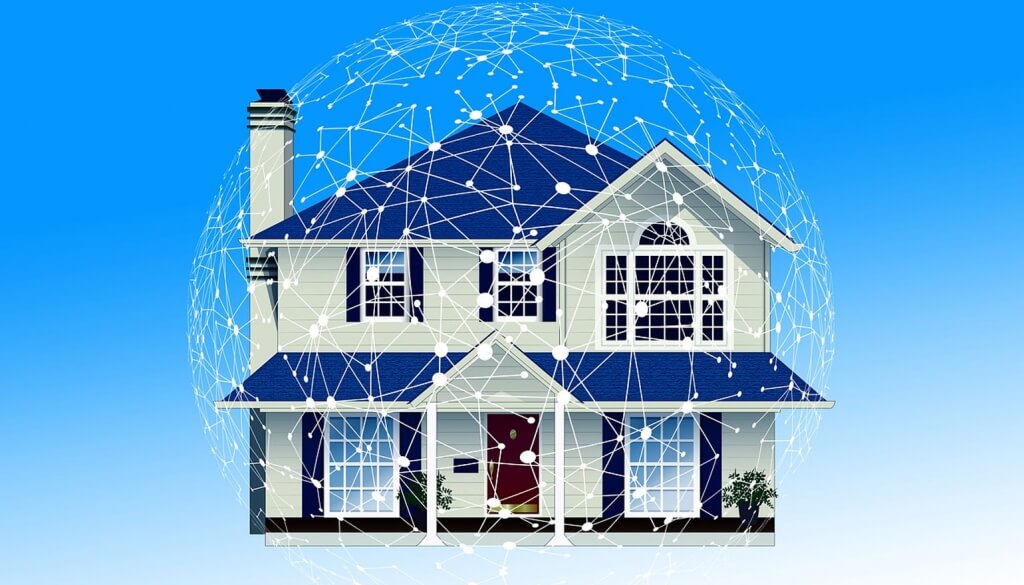 Why Your Home Needs Geofencing Home Security
Geofencing home security is the ultimate way to maximize your home automation, save more money, and keep your house running more efficiently.
With endless possibilities to help enhance the comfort and security of your home, it's now one of the top features of AMP Smart. Let's explore more about geofencing to see how it can benefit you and your family. 
How Does Geofencing Work?
So how does geofencing work?
Geofencing is a virtual boundary that is set up through your smart home app. You can control everything within the boundary via the AMP Smart Mobile App (for iPhone or Android), including your alarm system, lighting, garage, and thermostat.
Geofencing Is Easy to Use
When it comes to new technology, many users dread the setup process. It can often take hours of fumbling around and tinkering before you get the product in working order. Fortunately, this is not the case with AMP Smart geofencing.
Simply select the area around your home that you would like to be inside the geofencing area. This will allow you to control any of the compatible equipment devices within that area. After that, it's all controlled through the AMP Smart Mobile App.
Geofencing Saves Money
Geofencing allows you to set up timers for when you would like to turn lights off or adjust your temperature. You can even set timers to turn these devices on or off when you are away from home, in a hurry to get to work, or rushing off to pick up your kids. 
Forgot to turn out the lights before you left the house? No problem. AMP Smarts geofencing allows you to control the lights and thermostat from wherever you might be. This way, you're not going through the day knowing those lights are costing you money.
Geofencing Gives You Peace of Mind
Setting up your geofencing with your home system takes out all of the stress of keeping up with the busy world we live in. It allows you to check on your home at all times from the app.
Worried about leaving the garage open? Geofencing takes care of that and allows you to have the freedom to focus on the busy tasks of everyday life. 
Benefits of Using AMP Smart
AMP Smart is the leading home security and home automation company. We have years of experience and offer the top equipment to modify your home. We've designed our geofencing to work hand-in-hand with our other equipment for an easy user experience. You can also enjoy 24/7 monitoring to ensure that no matter what the issue is, we are here to help fix it. 
Get Your Geofencing 
When it comes to investing in geofencing home security, there's no time like the present. You'll enjoy greater peace of mind when you have the ability to control your home from wherever you are.
If you're ready to make your home more safe and secure, contact AMP Smart today. We'll quickly help you get your home set up and make life a little bit easier. 
Author Bio:
Caden Cook 
Caden grew up in American Fork, Utah where he spends most of his free time on the lake or in the Rocky Mountains. He now works as a  Content strategist and writer employed by AMP Smart. Specializing in technology and innovation. Caden has years of experience bringing the top information to the table.