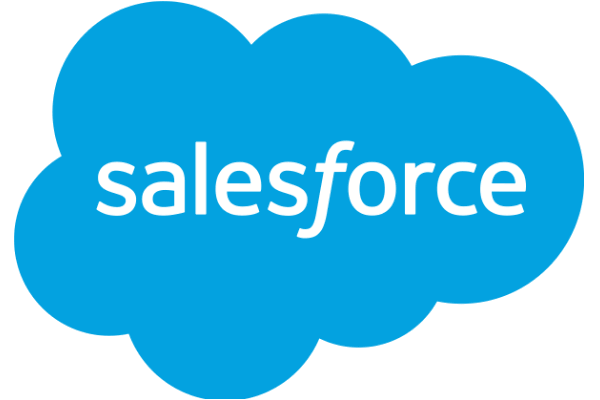 Why Small Businesses Can Benefit from Salesforce
Do a simple internet search on the best CRM, and you'll likely get a whole lot of results advocating for Salesforce. When you're a small business owner, though, Salesforce can seem like a bit of an overkill. It has so many features and so many capabilities that you're probably wondering if it's even worth the investment for you. 
Or, maybe you have no idea what Salesforce has to offer or what all the hubbub is about. Either way, if you're curious if you should consider Salesforce as an option for your small business, the answer is yes. 
There are several reasons why Salesforce is worth your consideration, but primarily it's because of the benefits and the notoriety of the company. A stable company means reliability for you. 
Let's get into and dissect why and how small businesses can benefit from Salesforce. 
Salesforce Is Sort of a Big Deal
Obviously, we already touched on this a bit. You can't research a CRM or talk to an entrepreneur or CEO without hearing about Salesforce. But how successful are they, really? Well, let's put it into perspective. Salesforce currently has over 3.75 million people using the platform worldwide. Of those, 150,000 of them are paying customers. 
Read more: Is Email Marketing Still a Valid Marketing Tool in 2019?
These aren't just any old paying customers, either. In fact, a staggering 83% of all Fortune 500 companies have at least one Salesforce solution in their company. That's impressive in and of itself. Add to that remarkable stat that Salesforce controls twenty percent of the entire CRM market, and it's clear to see that Salesforce is a big deal. 
It's no surprise that it is a beneficial and worthwhile investment for small businesses. 
Salesforce Benefits
You can find several articles out there touting the general benefits of Salesforce, so we aren't going to do that here. Instead, we're going to focus on the benefits specifically for small businesses. 
Salesforce started as a small business itself with only a four-person team. So, Salesforce understands the unique challenges facing small businesses that want to grow. They understand this so much that they implemented a simplification of all of their cloud products to cater to small business owners specifically. 
Beyond that, the CRM is designed out-of-the-box with an easy-to-use customer interface, and it boasts a thriving community of users and developers for ongoing support. 
Salesforce's most significant benefits to the smalls business owner are some of the same benefits that the larger corporations appreciate. Salesforce is cloud-based, so you can operate it from wherever you are, on any device. It doesn't require you to download clunky software onto a company computer. 
Read more: How to Target Email Marketing for E-Commerce
Additionally, Salesforce helps to automate the entire sales, leads, marketing, and customer service pipeline. It makes the whole lead to customer funnel streamlined and organized. You can easily categorize opportunities, set follow-up tasks, track sales staff, communicate with your team, and so much more. 
Many other CRMs on the market have limited functionality. They offer one or just a couple of the features that Salesforce brings to the table. With Salesforce, you really get access to it all. Which, let's be honest, can be too much all at once for some small business owners. 
What's the Most Significant Advantage?
While Salesforce benefits and features might be overload for your needs, what Salesforce provides is scalability. That scalability is probably the most significant advantage of choosing Salesforce from the beginning. Experts out there will tell you that you might go with another CRM in the beginning, however when you start to grow, you'll inevitably have to make the switch to Salesforce, so it's easier if you start there first. 
Salesforce allows you to add on features as you need them. You can start simple and build-out and add on functions as your small business has the need. You don't have to do everything all at one time. 
Should You Get Salesforce for You Small Business?
Ultimately, the decision is yours to make. Think about your company's unique needs. Salesforce has numerous undeniable benefits. Some of the most profitable companies in the world swear by its efficiency. The best part is that you can start with a simple version of Salesforce and get more complex and scale as you grow.
Here's the thing to remember, though. You will have to hire help for your Salesforce implementation. Salesforce uses its own coding language, so you have to hire developers or consultants to ensure that you set it up correctly from the beginning. While it might be an initial investment, investing in those developers and consultants now will save you money and headaches in the future.
Read more: Top 8 Email Marketing Tips to Boost Business Sales
 This implementation cost might play into your decision, too. Maybe you don't have the funds to implement Salesforce right away. However, if it's within your budget, Salesforce presents so many clear advantages to small business owners that it would be a wasted opportunity not to use it as your CRM. Consider the benefits and decide whether Salesforce is a fit for your company. Ultimately, the decision is yours to make.