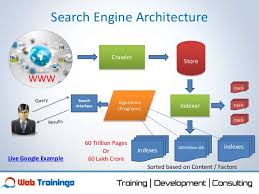 Search Engines & Algorithms
About Search Engines & Algorithms.
When someone searches on the Internet, they usually enter one or more words in a search engine. The search engine, in turn, throws a series of results. These results are the ones that, according to the search engine, are the most relevant for the search word or phrase that was used in the search.
Search engines are based on their respective criteria and algorithms to determine which are the best results. Normally authoritative sites (well documented and referenced) are among the first places on the search engine results pages.
But, what is an authoritative site?
Here are some indicators and tips:
Content – Old and new
An authoritative site usually has a large amount of content and is updated regularly. Search engines can count the antiquity of your pages and content as a positive factor, but they also like to see that fresh content is added to the site with some frequency.
Tip – Add content to your site frequently.
The domain registration time
According to one of Google's patents, the big G and probably other search engines apparently take into account how long a domain has been registered. This in order to help avoid in their results, garbage or disposable sites that are only registered for one year.
Tip – When you register a domain for a serious business or project, do it for at least two years (five is better).
The age of the site
The amount of time a site has been online is another factor that weighs when search engines analyze your site. The longer you take your site, the better.
Tip – Keep your domain and unless it is essential, do not move your site to another domain since you will lose this competitive advantage. This without mentioning other problems that derive from the same.
Learn all about how search engines work at Digital marketing institute in delhi.
The number of leagues or incoming links
An incoming link or link is considered a vote towards your site. Depending on where that vote comes from, it can help or not be worth anything. An authoritative site has inbound links that come from other relevant sites and that count as positive votes.
Tip – Read the following articles:
Optimization of site pages
Well optimized pages help search engines understand what they are about and what search terms and phrases are relevant. Although well optimized pages are not necessarily authoritative pages, optimization does help when search engines decide where they position you.
Tip – Optimize your pages well. Take care of your titles and meta tags. The density, frequency and prominence of the words and phrases that you use in your content is a factor that can help. The anchor text and links to and from each of the pages on your site are important. Your alternate text, as well as the names of your files and images, also counts. I'll talk about optimization more thoroughly in another installment of this blog.
Leaving Leagues
The outgoing links (from your site to others) are also an indicator of an authoritative site, ALWAYS AND WHEN these go to relevant sites that complement the information on your pages.
Tip – Only place links in the pages of your site pointing to other relevant pages. Be very careful who you link, as a league pointing to a site punished by search engines can make you punish yourself too. Read the articles on links I mention above.
There are some other elements that help search engines to decide if your site is authoritative or not, but the ones mentioned above are the main ones today. Make sure that you comply with each of them, and you will see how your pages appear well positioned in the search engines.
To increase your rankings in search engines go to Digital marketing course in delhi.