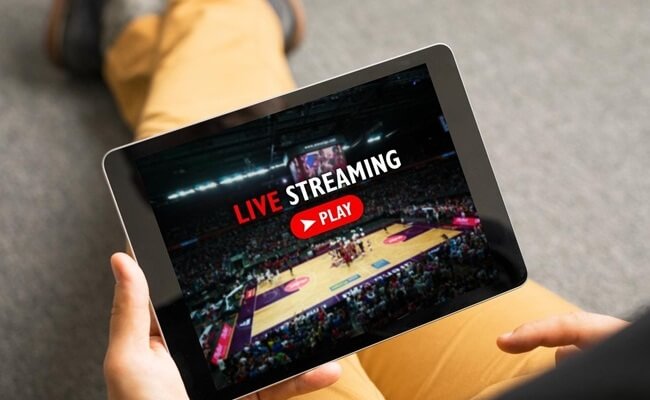 How to Stream Sports from Anywhere in the World
Sporting activities create and solidify relationships. It gets even better because you can also participate from your couch, just like the other billions of fans across the globe. You can go to sports pubs every other evening, but the major streaming devices are phones, personal computers, and smart TVs.  
The Summer Olympics are here! By July, the world will be at Paris, sports pubs, or a social gathering – streaming sports. There are activities for everyone, with more than enough tension to entertain the whole. 
But access to some of the best sports streaming platforms is restricted, primarily by geo-blocking. You deserve to stream the Olympics and every other sporting event that builds up to this much-anticipated global event. In this blog post, we'll talk about geo-blocking and how you can seamlessly avoid it. 
How does geo-blocking affect sports streaming? 
There are hundreds of sports channels worldwide, but only a fraction is available in your region. Sometimes, when you attempt to break out of your usual browsing location, the system will inform you that you can't access that content. 
This infrequent occurrence is called geo-blocking, and this article will help you avoid it for this year's Summer Olympics. But first, let's talk about geo-blocking. 
Companies that own large amounts of online content are at liberty to restrict its access, mainly if your region has made no efforts to make it available. Your IP address is used to determine your location. You don't gain access when you fall outside of the designated areas. 
For instance, if you aren't in the US, you'll be unable to access all 4,000 movies and 1,600 TV shows. 
Your government may also use geo-blocking to prevent citizens from accessing some content that it deems illegal. Internet service providers are also guilty of using this internet restriction system. Some sites require the consumption of an unnecessarily high bandwidth, which may affect internet traffic. So, to prevent many users from accessing them, the ISPs resort to geo-blocking. 
ISP throttling is another way internet service providers can interfere with sports streaming. If your device 
What else affects sports streaming?
Aside from geo-blocking, sports blackouts are another phenomenon sports lovers encounter when streaming sports. Many argue that blackouts occur because sports organizations want more people to buy more tickets. 
Other times, the streaming channel doesn't want to show its content in just any country. Either way, it can restrict your access to some much-anticipated matches. But again, there's a way to avoid these streaming obstacles. 
How to avoid geo-blocking when sports streaming
Arguably, using a VPN to stream sports is one of the most reliable legal ways to avoid geo-blocking. You'll also be enjoying your games because of the smooth experience this near-proxy service gives you. 
What is a VPN? 
In simple words, a VPN is a virtual private network. It's a subscription of some sort that allows you to access and use an exclusively secure channel to facilitate your internet activities. Some call it an online cloak – it makes your device invisible to many internet challenges. 
Protecting you entails giving your device a new IP address. A VPN kills two birds with a stone because it gives you access to a secure and anonymous IP address and also allows you to stream games on channels unavailable in your region. 
The server list 
One of the many endearing features of a good VPN is the comprehensive server list it provides its users. Quality server options can transfer your IP address to a location of your choice. 
The unlimited bandwidth 
Unlimited bandwidth is a feature that allows you to surf the internet unmitigated. This means you can use the internet without worrying about how much data you're consuming. Of course, you'll have to bear the data cost yourself. 
The privacy policy 
Although this feature doesn't necessarily concern someone only interested in streaming sports, it's best to choose a VPN that offers you a zero-log policy. That way, you have the assurance that none of your internet histories is being recorded. Aside from your payment details, email address, and favorite server in some cases, a VPN provider that offers you an absolute no-log policy will not keep any additional record.
It plays a significant role in ensuring your internet safety. 
A faster internet connection 
Some VPN providers offer you an excellent internet speed when you connect to any of their servers. That way, you can stream sports without experiencing any glitches or missing out on essential sporting moments. 
How to stream sports with a VPN 
To stream sports with a VPN:
Download a VPN 
Downloading a VPN is the first step to streaming the Olympics and other much-anticipated games without restrictions. When you're choosing your VPN, the best options are those that offer you a zero-log policy, quality servers, a fast internet speed, and military-grade encryption, all at an affordable price. 
Set up your account 
Even if you aren't a technologically savvy person, you'll find it easy to set up your account. You only need your email address, password, and a valid payment method. Some VPNs will offer you a free trial, while others give you a reliable money-back offer. There are many advantages of financing your subscription with Bitcoin, and there are VPN providers that facilitate that. 
Link your streaming devices 
Next, you have to link your streaming devices. You can also use a VPN to secure your online presence. You can connect as many as five devices to a single account for some VPN providers. 
Join any server 
Finally, you can join any server to stream your anticipated games. A server is a software and hardware technology that allows you to change your IP address to where it's located. Some VPNs offer as many as thousands of servers, but it's not the quantity that matters. Instead, choose one with servers that can provide a fast internet speed while facilitating a seamless sports streaming experience, even if they aren't many. 
Bottom line 
Streaming sports from anywhere in the world is now a seamless process. You're missing out if you haven't used a VPN before – it guarantees a smooth streaming session.