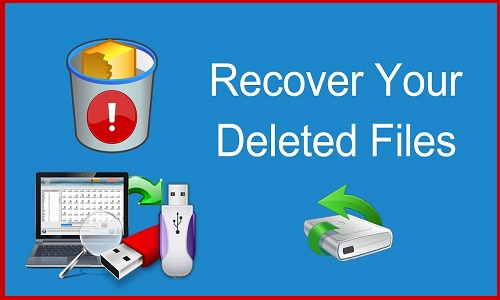 How To Retrieve Permanently Deleted Files From Pen Drive
By
How To Retrieve Permanently Deleted Files From Pen Drive: Step-by-Step Guide
There come times when users get frustrated because they have deleted some content from their pen drive intentionally or accidentally. After that, when they realize the requirement of deleted data, they start searching for the options to get deleted files back. If you are one of those users who want to retrieve permanently deleted files from pen drive, then be at ease. This article is meant to you and here we will show a complete method to retrieve permanently deleted files from pen drive along with the reasons for data deletion.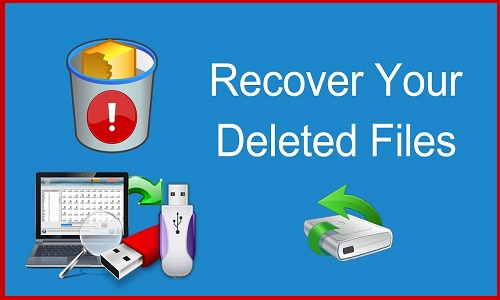 Why Files has been deleted permanently from pen drive?
There may various technical or physical reasons due to which files can get deleted permanently from pen drive and 4 most common causes are the following:
Sudden ejection of USB key: Many users have a bad habit of tearing their USB Drive when they want to extract it from the USB port. Unfortunately, this can cause a malfunction of the system of a USB key that results in permanent data loss.
Transfer Errors: Sometimes users suppose their files had been copied correctly to the pen drive or the transfer is finished. Then, they eject the USB stick after that. But, the incomplete data transfer can result in corrupted or deleted files.
Fluctuation of power: This problem occurs during a sudden variation of power at the USB flash drive and causes an automatic deletion of the files present on it.
Accidental Deletion: Mishandling USB flash drive can be a responsible factor to delete files accidentally.
In most of the cases, deleted data from pen drive can be recovered so, your data is not lost forever and you can recover it. But, the main question is HOW?
Systools Pen Drive Recovery: Best Way To Retrieve Permanently Deleted Files From Pen Drive
Pen Drive Recovery Tool is a reliable approach to recover and restore images, videos, documents, and all other data items from USB flash drive. The pen drive recovery software support deleted data recovery from FAT, exFAT, and NTFS formatted pen drives. Using this, one can retrieve data from all brands pen drive regardless of their size.
Retrieving Permanently Deleted Files from Pen Drive- That's How the Tool Works
Launch Pen Drive Recovery Tool and attach the pen drive to the computer from which data has been deleted
Click Refresh View button and the software will display all the attached drives in pane
Select your pen drive and the tool will display all its basic attributes in the right panel
Now, you will get two different scanning options:
Scan: To recover deleted and corrupted data from pen drive
Formatted Scan: To retrieve data from formatted pen drive
Click on the Scan button and the tool will start scanning the USB Flash Drive
Once the scanning process is done, the tool will display all the recovered folders into the software pane and bold the folder that contains data
Note. Permanently deleted files/ folders will be highlighted in red color.
In order to expand any folder to check its content, use its Explore option and if you want to find out a specific file, click Search
For saving only Selected Data, simply check the files and hit a right-click on the selected file. Click Save
In order to export complete recovered data, directly hit the Save button
After this, the software will ask to provide a location for the resultant file. You can either save data in an existing folder or create a New Folder directly from the tool. Click OK
The export process will begin after this and the software will display the current export progress report
If the export completed successfully, hit the OK button
Eventually, navigate to the destination location and access all the recovered files without any hassle
Above All
As we know USB flash drives are a great way to transfer and backup data. However, sometimes users delete its files and after realizing the need to access deleted data, they start searching for a common query i.e., how to retrieve permanently deleted files from pen drive. Considering the same issue in mind, we have come up with this post. Here, we have introduced users with a 100% secure and reliable approach for the same. Hence, from now users can retrieve permanently deleted files from pen drive quickly and without facing any issue.