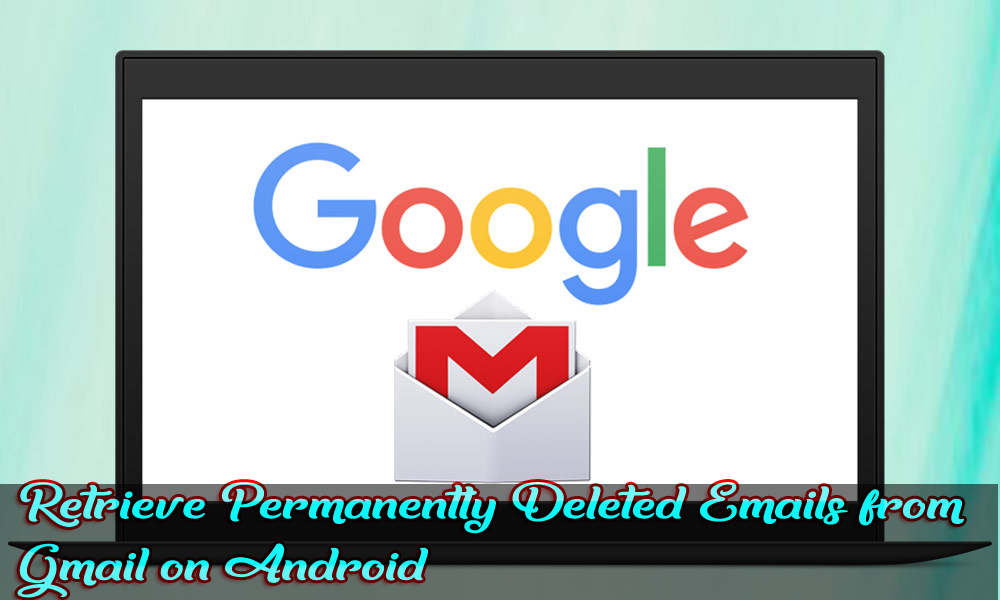 How to Retrieve Permanently Deleted Emails from Gmail on Android
Is there any way to recover lost/deleted emails permanently from Gmail?
Generally, many users ask such type of questions when they come to know the importance of deleted email from their Gmail account.
Although Google's Gmail is so wide spread that its no need for any introduction. This is one of the best known email service in the world which is simple to use and its used and liked by almost every users on internet.
Though it is widely used in the world, but still it has some inconvenience which users has to face. The problem is deleting of email from Gmail, which is not the only problem from Google's Gmail, but every email service has this issue.
Soon after you delete your email, it directly goes to the trash folder and when the trash folder is deleted then email is gone forever.
So here are few best methods that can help you to get back the deleted email from Gmail. Go through them one by one and without any worry, restore them wipe our emails.
Practical scenario
"I mistakenly deleted an important email sent by my friend last year from my Gmail account. Now I feel terrible for deleting my friend's email and would love to get it back. But I have no idea about how to do it. Can anyone tell me how to retrieve deleted emails from my Gmail account? Is there Gmail recovery software that I can use?" 

From- Easeus.com
Is it possible to recover permanently deleted emails from Gmail?
There are possibilities that you can get back your lost emails from Gmail. But here the T&C is that the deleted email should not be more than 30 days. If 30 days are over then the deleted email from trash bin will be deleted permanently.
In fact, it is also said that there is no chance to get them back from Gmail server also. So one thing to always remember that try to recover the deleted email within 30 days period.
How do you find old emails on Gmail?
There are ways by which users can find their old emails on their Gmail. The steps are as follows:
First open Gmail
Go to search box and then click down arrow button
Next to 'search' in drop-down menu, select Mail & Spam & Trash
Now here you have to fill the information that you are searching for in the box
Finally, click on search option
How can I see more emails in Gmail?
Many users do not know how to see more emails in their Gmail account, though they are using from long period. Well, for those people and for others who want to see more emails, they should follow the below steps:
First you have to select the gear icon
After that select 'Settings'
Now under General, find Maximum page size
Then from drop sown just next to conversation per page, you have to select how many emails you want to show
At last, click on Save changes just at the bottom of the page
Does the deleted emails are gone forever?
Well, the process is simple of deleting any email from your Gmail account. After you delete any mail, it goes to trash folder where after a certain period of time, it automatically gets deleted.
But those people who after deleting the mail, can't wait for the default time period of deletion, for them the simple process is to go to trash folder and force a permanent delete to remove every emails forever from Gmail.
Possible methods to retrieve permanently deleted emails from Gmail
The problem is with not only you and me but numerous other users are there who encounter such type of email deletion problem on regular basis and they always look for some best ways to get back the erased emails.
However here two methods are mentioned that can help you to rescue the emails. They are:
METHOD 1: Recover a Deleted Gmail Email from Trash
Well, to recover deleted emails from Gmail, the first method is very easy and simple. Any deleted mail moves to Trash folder. This folder contains all the erased email of one month. To recover them, follow the steps:
First Login to your Gmail account and then go to trash folder
Trash folder can be accessed in the left menu
Now click on 'More' after which you can see the 'Trash' folder
Here you will get the deleted email
Open the erased email that you want.
Now click on folder icon (Move to) that you will get at the top and then select, 'move to inbox'.
Finally, all your deleted emails are recovered successfully
This is first method, which is easy to use. But for many users, it does not work. So you can move the next method which can help you to recover any deleted email from Gmail.
METHOD 2: Recover emails from Google's server
When you accidentally delete any important email, then you can find it in Trash folder but after few days, it gets deleted from trash folder also. In this situation, Gmail email can help you as the erased email can be on Google's server.
Chances are there that you can get back permanently deleted email through Google support.
You should know that Google stores all deleted emails on its servers after trash folder emptied for some time.
Obviously there is no game play in this process but its good for almost everyone who want to get back their erased emails in Gmail.
If you think to recover those emails via any recovery software then it is not possible as in this situation, only Google Mail Support team is able to help you.
Follow the below steps to recover email from Google's server.
First login into your Gmail account
Then go to missing email support page (https://support.google.com/mail/contact/missingemails)
Fill the complete form with proper and correct details like email address in which you want to recover the emails
After that mention the last date you remember of missing emails
After that, you have to add all the necessary information of the issue and steps to reproduce it. Here you have to mention that you have accidentally deleted the emails or it mistakenly disappeared.
At last, after everything is finished, click on 'Submit' option.
After submitting the details, you will receive an email from mail-support@google.com within 30 minutes or so. It will state whether the Google team has successfully recovered your wiped out emails or not.
If they are able to retrieve the permanently deleted emails then you can see them in your inbox. If not then you can also receive an email stating 'unable to recover'.
Additional method to recover deleted emails from Gmail
Method 3: How to Restore Deleted Gmail Emails for G Suite Users
This method is for those users who come under G Suite user category. When you accidentally delete your emails from inbox as well as trash folder, and then remember that not everything is gone forever.
If you own as administrator for G Suite account, you have a chance to rescue erased Gmail messages for single user just by going to Admin console.
For that, you have to follow the below steps:
First, you have to login to your G Suite administrator account and then go to Admin console. Now click on 'Users' to see all users in the organization.
Now click on user from the list to recover the data
After that on user's page, click on three-dot icon in the right corner and select, 'Restore Data'
Then a page will appear asking for date and target service. Fill the date range that you want to restore and select 'Gmail'. Also, note that you cannot select dates far than 25 days back.
At last, click on 'Restore Data'
Important Note– Though you are an admin, still you can only recover data deleted within 25 days. Selecting date more than 25 days will not be able to recover.
Alternative solution to restore deleted emails on Android
When you lose your important emails from your Android devices and if you don't have backup then you should use Android Data Recovery software.
This is one of the best software to retrieve lost/deleted data from any Android devices without any issue. Not only emails but also has the ability to restore all the erased data such as contacts, photos, videos, call history, text messages and many more.
Conclusion
Well, if you have knowledge what to do and when, then obviously you can easily find the deleted emails from Gmail. Here in this blog, I have guided you some of the best methods that can help you to retrieve permanently deleted emails from Gmail.
Also instructed never to delete any important emails until you are sure about it. Rather you can archive them and can easily get them back later on when you need it.