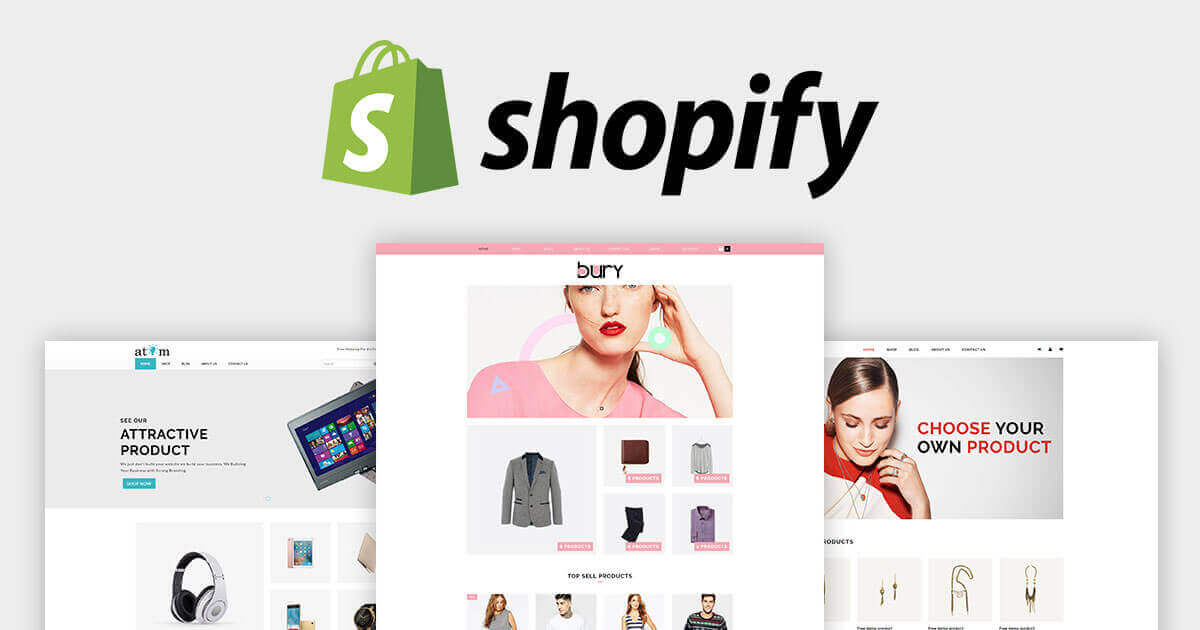 How to Make Your Shopify Store Look Even Better
There's no denying that technology has streamlined the shopping experience. Just as it's easier than ever to shop, it's also easier than ever to launch an online store. E-commerce has grown exponentially, especially in the pandemic. Shopify has been at the forefront of this revolution, with more than one million businesses using the platform in 175 countries. Shopify offers many benefits to its users, including an easy-to-use interface, numerous app integrations, customer support, and affordable plans. 
Creating An Attractive Shopify Store
Creating a lasting first impression on your customers is important. This is because customers spend a mere 5.59 seconds on a website before deciding if it's worth their time. An attractive store that boasts optimized content, high quality visuals, and simple navigation is essential if you want to succeed on Shopify. You need to think from your customer's point of view and create a Shopify store that retains its customers. With that in mind, are a few tips that will help you make your Shopify store look even better:
Incorporate a Merchandising Strategy
The primary goal of every Shopify store owner is to convert leads and increase the bottom line. It would help if you had a solid merchandising strategy in place to achieve this goal. A merchandising creates profit for the business by offering value to customers and displaying a targeted, unique mix of products. Some popular strategies include:
New and Popular Items:

People love buying things that are new and popular. You can create a sense of urgency by listing new arrivals separately to increase sales.  

Group Products:

Many customers tend to buy more items when they are shown a related product at the right time. You can easily upsell by grouping related products by brand, style, and feature. 

Following the Customer:

Data can help you create a customizable customer experience that can help with conversion. You can market specific products to customers based on their past interactions to maximize sales. Banners and promos can help you create a better experience for your customers and improve your store's outlook.
Use Professional Product Photography
Professional photographs are another great way to make your Shopify store look better. Many customers prefer looking at photos rather than reading the description, so you need to ensure that the pictures are excellent. There are a few benefits of photographs that you should keep in mind. 
Greater SEO ranking

: You can rank your photograph higher on a search engine by adding alt text to it. This method can increase organic traffic to your store. 

Increase sales

: According to Shopify,

3D product images

can increase conversion rates up to 250%. This can not only make your store more appealing to customers but also drive up sales. 
Create a Stunning Homepage Header Image 
The store's homepage is the heart of customer experience. You need to put a lot of time and resources into it to make sure it is incredible. Adding a stunning image to your header can help attract visitors and convert them successfully. You can create a stunning homepage header following the tips:
Be Consistent:

You should follow a consistent filter and style for your images that reflect your brand image. 

Balance Quality and Quantity:

The pictures should be sharp enough to reflect high quality but not so heavy that they don't load. If your images don't load, it is a major turn-off for many customers. 

Adjust the Size:

Your homepage header image should be sized perfectly. It should not be bigger than necessary.
Choose a Theme that Fits Your Brand 
Shopify offers a range of free and paid themes for a variety of brands. Choose the one that reflects your brand values. The perfect theme will make your Shopify store stand out among competitors and help increase sales. There are certain factors you should keep in mind when choosing a theme that fits your brand:
Prioritize features you want:

List all the important features you require for your brand to stand out. Then choose a theme that meets your requirements.

Explore your niche:

Many templates are designed for specific industries. Choose a theme that goes with the niche you are targeting. 

Optimize:

Making your Shopify store look the best is not all about design. You also need to ensure the backend work is solid and optimized for both mobile phones and websites. Once you attract customers to your store by following these tips, sales will follow.