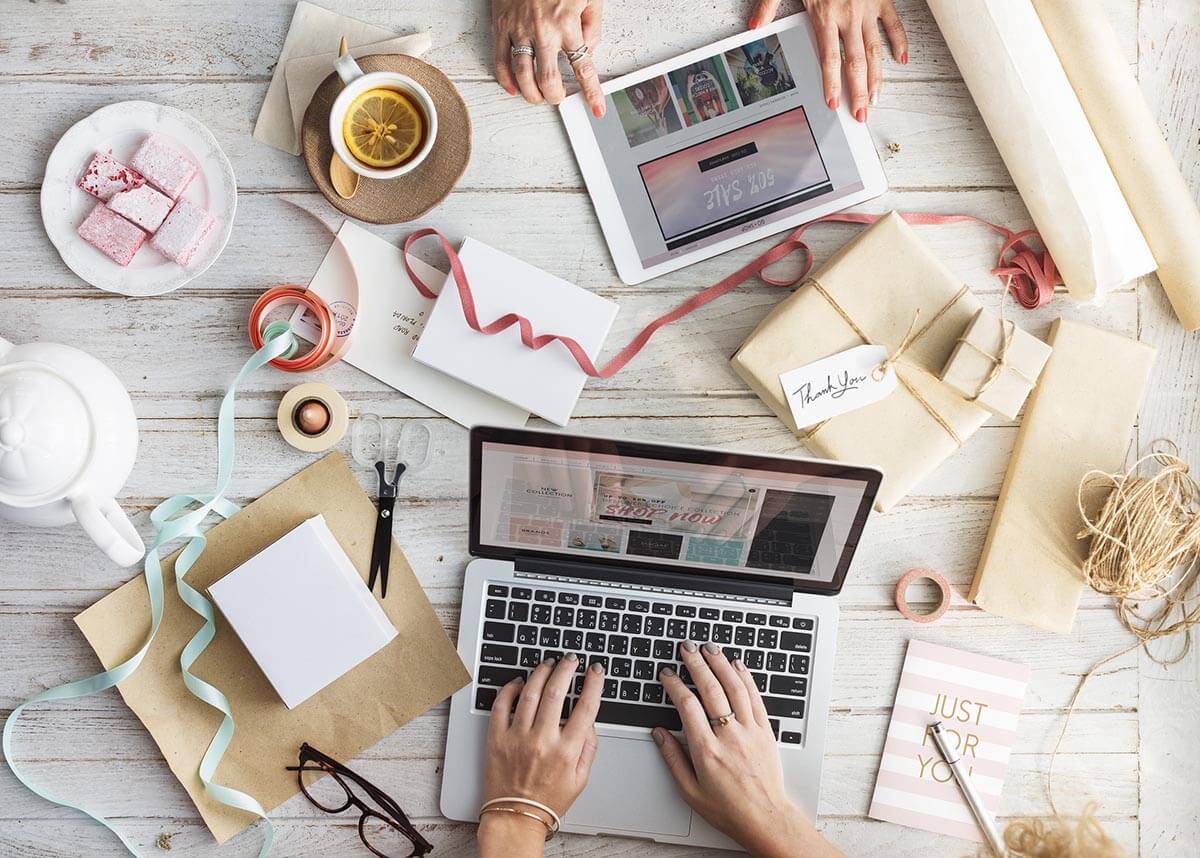 Creative ways to make money from home
Creative ways to make money from home
Typical 9-to-5s desk jobs are not the trend anymore. Nowadays, people look for more comfort and ease to work from anywhere. There could be thousands of reasons why someone wants to work from home. Whether the reason is child care, location, timing, or anything else, going office every day is just not possible, or we can say desirable for many.
So, if you are also looking for ways to make money from home, then you have landed on the right page. Here I am going to talk about some of the most creative ways to make money from home.
Transcriptionist
Become a transcriptionist could be the best way to make money from home. All you just need a computer, internet, and word processing software, and you're ready to start your journey of proving transcription services. As a transcriptionist, your work would be listening to audio recordings and then convert them into written reports.
This work can be easily done by staying at home, and it will be entirely your choice how much and when you want to work. However, this job requires good typing speed because you get paid by the length of the audio file, not the words you write. You can use freelance marketplaces like Fiverr or UpWork to get some quick orders.
Copy Editor
Copy Editors are someone who checks written material for accuracy, grammar, spelling, and readability. This job requires the person to have a good command over the English language, grammar, spelling, punctuation, and high standards of accuracy. If you are good at English, then becoming a copy editor could be a great way to earn money.
Often people hire freelancers for copy editing tasks. So you can search for such opportunities in freelance sites like Fiverr, Upwork, FlexJobs, and others. You can also look for similar jobs of Proofreaders.
Programmer
Programming is a highly-skilled job that you can do from your home as well. Also, it doesn't require much equipment. You just need a computer and a working internet connection. However, you need to learn how to code in some specific languages like Java, Python, HTML, etc. If you hold good knowledge of writing codes, then you can apply for jobs that allow you to work remotely. You can also work as a freelance coder where you can get paid on a project basis.
If you want to learn to program, then you can use websites like Udemy, YouTube, Coursera, or CodeAcademy. You can find 100s of free courses there. In starting, try offering some cheap services and build your resume before going for big projects or full-time jobs.
Social Media Manager
Social Media Manager is a person who is responsible for representing the company or a brand across social media sites. They create content, strategies for the campaign and helps the brand to generate as many leads as possible through social channels. It is also a high paying job, but it requires some good experience of working with these social channels.
You can learn social media marketing with the help of some curated courses online. Also, I suggest you create a blog or something for yourself first. It will help you in establishing your credibility and build a good social media following of your own. It will help you in getting a job easily.
Virtual Assistant
You can apply for the posts of virtual assistants. As a virtual assistant, mostly, your work would be managing and completing required tasks. It all depends on what kind of industry you are about to hit. For example, I am into blogging and the virtual assistant I hire usually manage blog posts, update them, and perform similar other stuff.
However, to begin with, you need to have to be good on the computer. Also, having a good email and phone manner helps. You can look for "virtual assistant" jobs on sites like Flex Jobs, Remote.co, Freelancer, or Fiverr.
Virtual Tutor
Virtual Tutoring is another great way to make money from home. It requires to have expertise in some subjects that you can teach. Having experience in tutoring or teaching would increase your chances of getting selected. Some of the most demanding subjects are Maths, English, and Physics. So, having expertise in any of these subjects would be great for you.
You can apply to virtual tutoring companies for a virtual tutor. You can also look for jobs at marketplaces like Wyzant, Revolution Prep, Tutor, and Course Hero to get started.
Translator
Becoming a translator is another skill-based job. To work as a translator, you need to be fluently good at more than one language. If you are multilingual, then you can do tasks like translating audio recordings, written documents, videos, and other similar stuff. You can find both freelance or full-time work as a translator.
However, if you want to work as a translator at any company, then you can be asked to have a bachelor's degree in interpretation. But most of the places don't require such a degree. They just want proficiency in English and other languages. You can also find freelance translation projects on sites like Upwork, Gengo, Cyracom, Fiverr, etc.
Blogging
Blogging is my all-time favorite way to make a good amount of money while staying at home. I am into blogging for the past four years, and I am hitting four-to-five figure income every month. That would be the highest paying job on this entire list.
Blogging doesn't require much money to start.You just need to pay for the domain and hosting, and after that, you have to invest your time. Here is a in depth guide to start a blog by UpdateLand.
If everything goes correctly, you can start making $100 a day within three to six months. However, managing a blog can be the most challenging task. You need to update content regularly; you have to manage off-page and on-page SEO and a lot of other things. You also need to learn SEO because, without good rankings in SERPs, you can not make money through your blog.
Verdict
So, guys, these were my favorite pick of creative ways to make money from home. I hope it was a helpful article for you. I have tried a few things from the list, but I didn't find anything as reliable as blogging. If you don't want to start a blog, you can try YouTube as that is somehow similar to blogging and allows you to monetize your channel from multiple sources. Also, there is no limit on how much money you can make through blogs or YouTube.