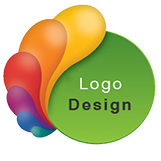 Benefits of Accounts Receivables Financing
We live in a world where e-commerce is constantly evolving. Businesses are expanding beyond any possible boundaries. Entrepreneurs are experimenting with ideas. At such a time, the debate of raising finances drowns every other sound around us. Therefore it is inevitable to discuss the benefits of Accounts Receivables Financing.
No More Cash Worries 
Sometimes clients can be non-cooperative or difficult to persuade. Imagine running a business, dealing with clients, selling your products and offering your services, but without the constant flow of capital. 
It becomes really hard to keep your business functioning in a situation where you fail to ensure constant capital flow. In such a gloomy situation, accounts receivables financing companies are there to bail you out by providing the immediate cash injection needed for the revival of your business's health. This type of financing can put you at ease while you are still waiting for the clients to pay their bills. This way, you can continue to spend on the expansion of your business instead of wasting your time with the clumsy clients.
After all, your lack of finance, just because your clients have not paid you for your products, should never prohibit you from your well-planned business moves. 
Not a Loan
Account receivable financing is not a loan, rather it is a way of avoiding financial pressures when your clients fail on their due payments. Life isn't easy for small businesses. They hardly get bank loans when they require it the most. This is where account receivable financing steps in to save the day for these new entrants. These institutions have nothing to do with your credit history since it is not a loan. All they review is the quality of your invoices and offer you the money with a minor fee. 
This process works differently than usual banking systems and is much less complicated. You display a clean balance sheet for the factoring companies to see that you have not been in debt. Filing a simple application gets your business back on the road again. The nominal fee, charged by the institution, is not a big ask because it's a minor part of the overall value of your invoices.
No More Dealing with Late-Paying Clients
The best part of this funding solution is that your clients are no more your headaches. Once you get accounts receivable funding, it is the lender's job to recover the money from your clients. You not only have the money in your hand but also don't have to go after your clients with requests to pay off the overdue amount.
When you're in such a conundrum where your clients make it a habit of repaying you late, you are not able to focus on the main business operations. It all adds to the financial pressures as your business growth comes to a standstill. The availability of instant cash lets you keep forward with your business plans and leave your bad clients with the lender. It all results in peace of mind for you as an entrepreneur, which is eventually reflected in the constant growth of your business.
Focus on the Real Growth
With huge amounts of capital provided to you by the factoring company, you concentrate more on growing not only your business but also your reputation to attract better clients. You gradually learn the art of working with better clients who deem it their duty to pay off their due amounts in time. 
Conclusion
Whether you run a big or small business, you will come across situations that require you to arrange instant business credit. Especially, if you're a small business owner, your lending options are very limited with traditional lenders. In trying times, accounts receivable financing can save your business from a financial disaster.