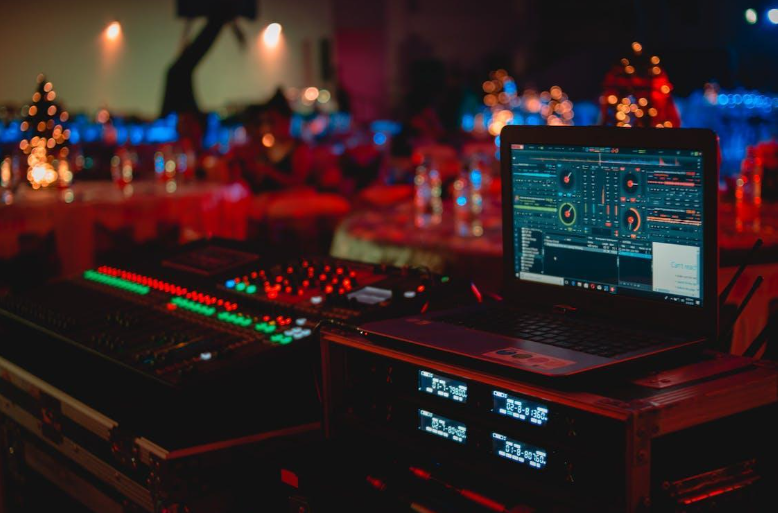 7 High-Paying Tech Careers In 2023
Technology has become increasingly integrated into our everyday lives, leading many people to seek a job in the IT sector. This satisfying career path allows aspiring professionals plenty of opportunities for creativity and problem-solving to stay at the forefront of contemporary technology breakthroughs and significantly impact society.
Everyone knows how crucial technology is in nearly all businesses in today's advanced digital landscape. Aspiring professionals can pursue careers in various settings, ranging from exciting startups and inventive tech corporations to small IT departments. 
We can assume that the need for specialists in this industry will continue to grow. So, we have provided you with a list of high-paying tech careers to help you take advantage of this rising demand.
Starting a Career in Technology
A career in technology necessitates careful analysis and strategic preparation. Conducting extensive research on potential careers and positions is crucial before starting your path in this dynamic sector. 
Once you've settled on a career in technology, it's a good idea to bolster your credentials, education, and hands-on experience. Enrolling in educational programs may assist you in improving your knowledge and expertise in your chosen field. But, people considering a career in technology may be torn between two educational programs; computer science and software development. While both fields are closely related, a thorough comparison of computer science vs software development indicates that they have distinct specializations and career pathways. Computer scientists are interested in computer theory, whereas software developers are interested in concrete applications of these theories. Ultimately, the decision is influenced by the individual's goals and interests.
By thoroughly researching the possibilities of both educational pathways, you may lay a solid foundation for a successful technological career. Adopting these strategic measures will put you on a rewarding and promising career path in a growing sector.
Now let's discuss the highest-paying careers in technology.
Artificial Intelligence (AI) Engineer
Artificial intelligence (AI) has emerged as a key trend in the technology sector, increasing the need for AI engineers. These experts specialize in creating and building powerful AI systems and algorithms for various businesses. 
AI engineers must be knowledgeable in fields such as machine learning, deep learning, and computer vision, among other things. The typical yearly compensation for AI engineers is between $140,000 and $250,000, demonstrating the significant value put on their skills and achievements in this industry.
Product Manager (Software)
A Software Product Manager's job is to create and implement successful software development strategies. They are critical to developing and implementing effective plans that result in the successful launch of software products. 
Product managers assess client demands through market research and use the information gleaned to develop launch strategies and pricing models. They collaborate closely with cross-functional teams to plan and implement new software products.
The typical base income for a Software Product Manager is $173,038 per year. Software product managers are critical contributors to the success of software development efforts due to their skills in market analysis, product strategy, and stakeholder management.
Application Analyst + Developer
An Application Analyst works closely with corporate management to assess which apps are required for the business. They are also in charge of designing and developing these apps. An Application Analyst's responsibilities include creating, testing, refining, and implementing applications for various purposes inside an organization. 
With the increased emphasis on mobile experiences, the need for Mobile Application Developers is expected to be especially strong in 2023. As a result, the median salary for Application Analysts and Mobile Application Developers has grown dramatically, from around $72,000 per year to more than $90,000 per year.
Given the extensive reliance on the Internet for day-to-day corporate activities, it is not unexpected that there is a high need for cybersecurity expertise. These specialists are critical in protecting information, adopting security measures to prevent possible hacker risks, and preparing for unanticipated occurrences like natural catastrophes. While a degree in the discipline is ideal, related experience can also be an asset.
A DevOps engineer is a multifaceted position with several duties. They are responsible for code development, infrastructure management, DevOps toolchains, and system administration.
Depending on the size and type of the firm, the particular daily duties of a DevOps engineer may vary. They can include evaluating code, creating unit tests, and enabling good team communication. DevOps engineers often have five years of experience in either operations or development jobs before shifting to DevOps. 
It is important to note that DevOps engineers are highly valued in the IT industry, with an average income of $149,410.
These highly qualified experts create, build, and manage blockchain technologies. Their distributed ledger technology (DLT) expertise is critical in maintaining data integrity, safeguarding transactions, and developing new business models. As a blockchain engineer, you must have the expertise and abilities to analyze existing blockchain systems and make improvements to maximize efficiency. 
Blockchain developers collaborate closely with stakeholders to understand their needs and create personalized solutions. They are also skilled in debugging and troubleshooting complicated technical DLT challenges, ensuring the seamless and stable operation of blockchain systems. 
Blockchain engineers earn an average base income of $90,000.
The role of a web developer encompasses the creation of websites and web-based applications, serving as invaluable tools in facilitating the attainment of organizational objectives. By proficiently engaging with graphic design, wireframes, and content management systems, web developers skillfully construct intuitive interfaces that are conducive to optimal user experiences.
Additionally, they diligently conduct performance and security tests to guarantee the delivery of a reliable and protected digital platform. Collaborating closely with stakeholders during the development journey, web developers diligently strive to deliver aesthetically appealing and fully functional websites that successfully align with predetermined objectives and aspirations. 
Wrapping Up
The technology sector presents opportunities for employment that encompass some of the most lucrative positions globally. It would be prudent to contemplate the aforementioned roles for individuals aspiring to embark upon a career in technology. By acquiring the requisite aptitudes and expertise, one can secure a good livelihood within this vibrant and ever-evolving industry.