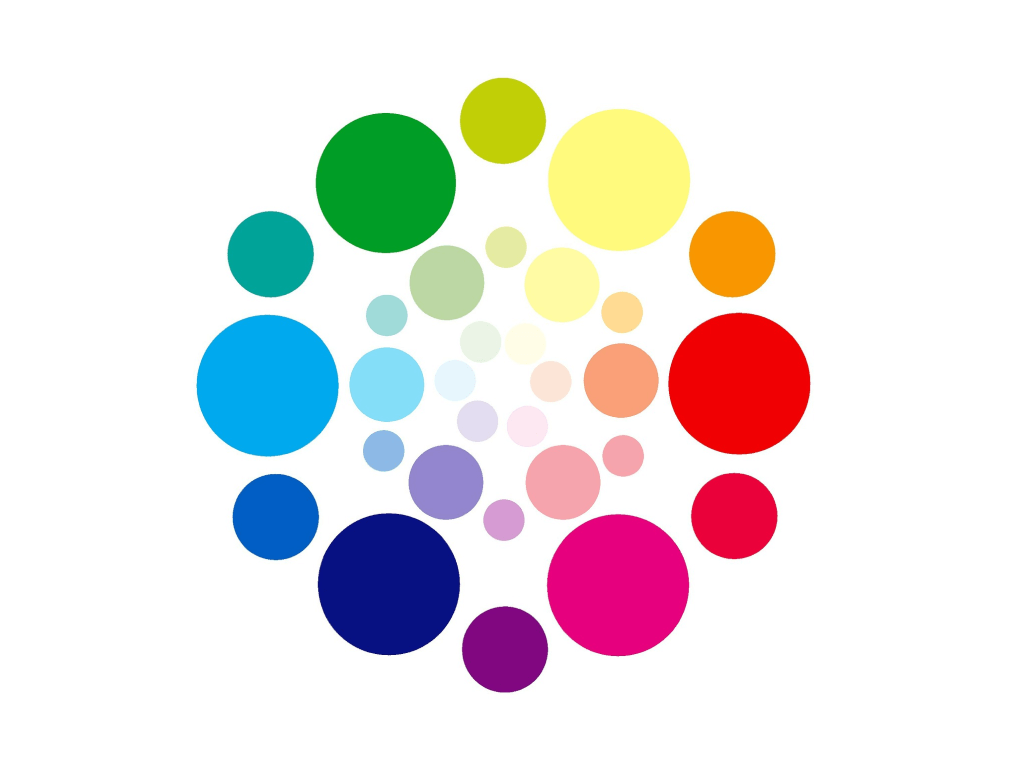 7 Best Colorful PowerPoint Templates
Any professional would benefit from mastering the art of creating a fantastic PowerPoint presentation. A poor PowerPoint presentation might detract from the wonderful material you're giving due to poor color selections and unclear slides.
The Importance Of Quality PowerPoint Presentations
A PowerPoint presentation that is flawlessly created is the secret to attracting your audience. This selection of the top PowerPoint templates can assist you in communicating to your audience, whether you're delivering a keynote address, making an investment pitch, or discussing sales estimates in a business meeting.
The effectiveness of your presentation will be significantly influenced by how you create your PowerPoint slides. To produce an engaging presentation, you need to utilize the appropriate colors on your slides, organize the information for readability, and illustrate data with charts and graphs.
An excellent PowerPoint presentation often requires hours of design time. However, you won't have to put too much effort after reading this article. To easily build up flawless presentations in just a few minutes, we've selected some of the greatest new PowerPoint templates on MasterBundles. Let's get started!
The Value of Color in All Presentations
You should keep in mind that PowerPoint allows you to create additional slides for a speaking event. Each slide should be connected to the message you're communicating. The message will be partly supported by the colors you select. 
Let's examine how color affects your presentation. Additionally, we'll go through color selection.
Color creates the mood
Above all, color creates a mood for a presentation. Consider the contrast between a slide that begins with a bright fluorescent shade and a slide that begins with a gray opening slide. They'll very certainly set various tones before you even begin to communicate.
Keep in mind a few fundamental color moods when you attempt to coordinate your presentation images with your presentation message:
The color red is associated with passion and intensity. Consider a bright red bullseye as an illustration.

Cool and relaxing hues include light blues and greens. Using these hues might encourage your audience to associate with the outdoors by conjuring up images of water and vegetation.

Yellow has an upbeat and vibrant vibe. reminds one of spring and blooming flowers.

Purple has a reputation for having a royal and majestic vibe. There is a feeling of exclusivity and elegance.
 Color Palettes 
A key decision is which color to choose, but how you blend them is much more crucial. The color pallet or combination of colors is also crucial to think about because few presentations will use just one color.
Color schemes that are monochromatic all focus on a single primary hue while using different shades.

In order to create a pleasing visual effect, use complementary color combinations.

A trio, or three different color samples, is an additional choice. A color wheel tool is excellent for sampling colors over a wide spectrum. In order to prevent the colors from clashing, it is important to keep the triad's arrangement in mind.
If you are still not sure where to start, you should begin with templates. You can find a diversity of colors and color pallets in templates on MasterBundle. That will definitely ease the process of choosing the right colors for the presentation but you can still keep in mind associations for colors.
Top 7 Colorful PPT Templates For Any Purpose
Molino is a food presentation template that is both artistic and useful. These slides include infographic components like charts, graphs, and icons. This presentation template is so adaptable that it may be applied to a variety of creative projects.
We'd like to introduce you to a bundle that involves two incredibly fantastic Powerpoint templates. Let's look more attentively at each template. The first thing to mention is that they are absolutely distinct and suit different types of presentations. The first one is good for a tidy and basic presentation. As soon as you start it, you notice that it is done with flair and grace. The second one is significantly simpler and contains less information. Still, it appears professional, but more vibrant and not minimalistic. Almost every page has photographs that are appropriate for any project.
Calista Bundle Presentation Template has a Minimal professional, ultra-modern, and one-of-a-kind design, with each slide beautifully designed with attention to the detail. This template has been professionally designed for any product/event presentation and promotion, and it is also suitable for a catalog or lookbook. This template is appropriate for any fashion, girl boss, ladypreneur, or any related business, among others.
Pro Presentation is fully animated, simple, and works for  PowerPoint, Keynote, and Google. With the help of this template, you can now develop a strong, professional deck with an eye-catching design in a matter of minutes as opposed to hours. It is easy to edit and highly useful. 
Any business that wants to get the most out of its personnel should use a SWOT analysis as a tool. This template will help you to create a professional presentation to impress your co-workers or stakeholders. This template has 5 color schemes and 50 slides for an eye-catching presentation. 
Check out this attention-grabbing SWOT presentation that will help to improve your business. If done properly, applying SWOT analysis is great for revealing areas of strength as well as weakness. SWOT analysis may be very unproductive and struggle to help you achieve your goals if it is not constructed properly. With this template, you will easily build a presentation without wasting time. 
The analysis is crucial for the growth of a business since you might not be able to pursue opportunities if you are not aware of them. This PowerPoint template illustrates the idea of conducting a SWOT analysis or being aware of the business's strengths, weaknesses, opportunities, and threats. Create quality presentations with a great design using this SWOT PPT presentation template. 
Final Words
The ideal presentation colors make you stand out. With your upcoming design, be bold. Use something more vibrant than the standard PowerPoint templates. Use the greatest PowerPoint templates that you can find on MasterBundles. Don't forget to set the right mood with color and your presentation will definitely be a huge success. Good luck!