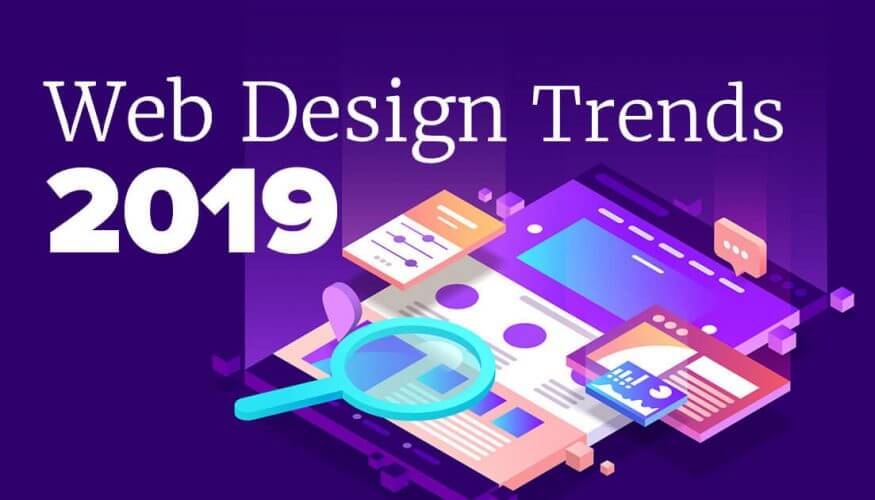 Website Design Trends to Watch Out for in 2019
Do you own a website that helps you to transact business with your online audience? If your answer is a definite "Yes," then you should strive to improve its design to provide an engaging user experience. The current website design trends are ever changing to enhance functionality, captivating interfaces, and unique illustrations.
The internet is ever-evolving with new things daily, and any new approach may completely alter the existing trend. You ought to know and implement any changes as you discard any irrelevant practices. Let's get down to business.
Machine Learning and Conversational Bots
New designers develop their websites to use bots in running the activities of the website. How about bots? You benefit from instant responses. It is normal now to chat with bots and receive a direction to your concern while saving your time and improving efficiency.
Do you realize that when you work with Google, it provides auto-suggestions? Talk of Facebook, sometimes it prompts you to give consent before someone tags you in a photo.
Your website needs to adapt such new changes for better results delivery and effective management. Users respond well to an exceptionally functioning website.
Web Apps
Progressive web apps are emerging as one of the best methods in e-commerce. These web apps will enable users to have a similar experience, just like the mobile app. The remarkable differences are that the web apps run on a browser, and you may not install them on your device.
Honestly, the web apps contain a smart feature that becomes an added advantage when it comes to customer engagement. As a user, you will also enjoy improved safety, reliability, and a better conversion rate. Being a web designer, your web app should be user-friendly, dependable, and fast.
Organic Shapes
The organic shapes on your site represent an unusual appearance, yet they will increase a personal touch and attention. Some users combine them with an illustration or image. They can break the monotony of the same square and circles which are common in any design.
The web designers are adopting the use of organic shapes to give the website pages a more approachable feel. This method is among the most effective website design trends which appeal to visitors. As you use them with other imagery, your clients will stay hooked to your site as they navigate through pages.
Monochromatic and Absence of Color
Website developers are avoiding using multi-colors when designing a website to one color only. They create it to look more memorable. One of the vital benefits of sticking to a single color is to assist in solidifying your brand. Most importantly, it can be useful when adding constraints in terms of the flexibility of the design.
Some websites boast of operating in many colors. By using one color, it distinguishes your site from the rest and gives a memorable experience to the viewer. If you are expecting to improve on appearance, reduce your site to one color or no color at all.
Animated GIFs
The current user of the internet requires minimal time before you grab his attention to your site. GIFs come in profitably as they pass a piece of complex information within a short period. The GIFs adds up as entertaining and engaging tools to convey a message. Interestingly, they can operate on most platforms such as mobile devices and browsers; hence, many people can access them.
For instance, many manufacturers are using GIFs to indicate the type of features their products carry. These GIFs are engaging and will make the users want to learn more about the product on display.
Videos and Photos
Do you know that pictures and videos pass the messages quickly? They are attractive and comfortable than reading blog content. You can use images and videos to grab the attention more effectively as a lengthy content can be boring.
When you put a video to pass valuable content to your client, the customer will receive the message more instantly. They say a picture is worth more than a thousand words.
Floating Navigation menus
Designers are now detaching the navigating bar. They succeed in this new website design trends by placing it below the browser's chrome. They make the menu to float like a constant element on all webpages. In general, they work as a celestial object on your website.
Conclusion
Overall, the above new website design trends will influence the websites as time moves. It is essential to design and place your site with a competitive advantage. It is an ideal thing to stay updated since most of the trends keep evolving yearly.
As you learn new trends, try to implement them for you to stay relevant in the competition. When you integrate the latest changes, your clients will enjoy the best experience when they visit your site.